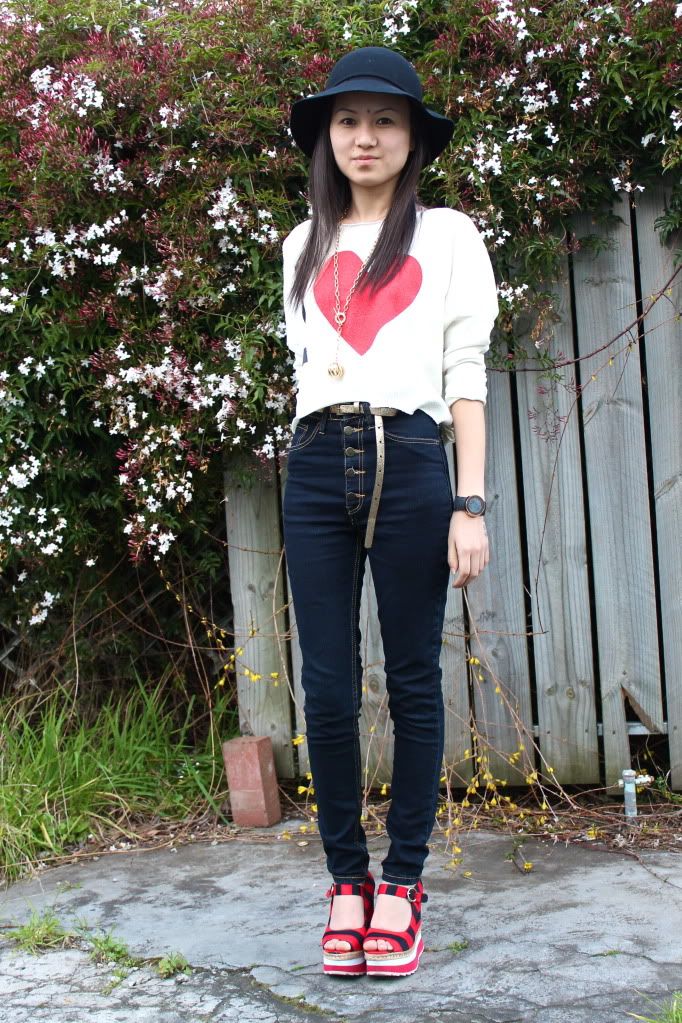 Have you ever bought something in a rush without trying it on first? I'm sure a few of you have. Well, thats the story of this cropped sweater I'm wearing. After a few hours of walking around in the Bangkok heat, I came across this sweater in a tiny store. I was pretty exhausted by then and didn't bother to try it on or even take a proper look at it. Surprisingly, the size was perfect but the bigger surprise was what was written on the back. It had "I LOVE" on the front so it was a bit naive of me to assume that the back would be empty. So instead of typical t-shirts with "I Love New York" or something similar, it had "I Love Myself". Obviously I do love myself or I think I do but to wear it on a sweater, NOT COOL.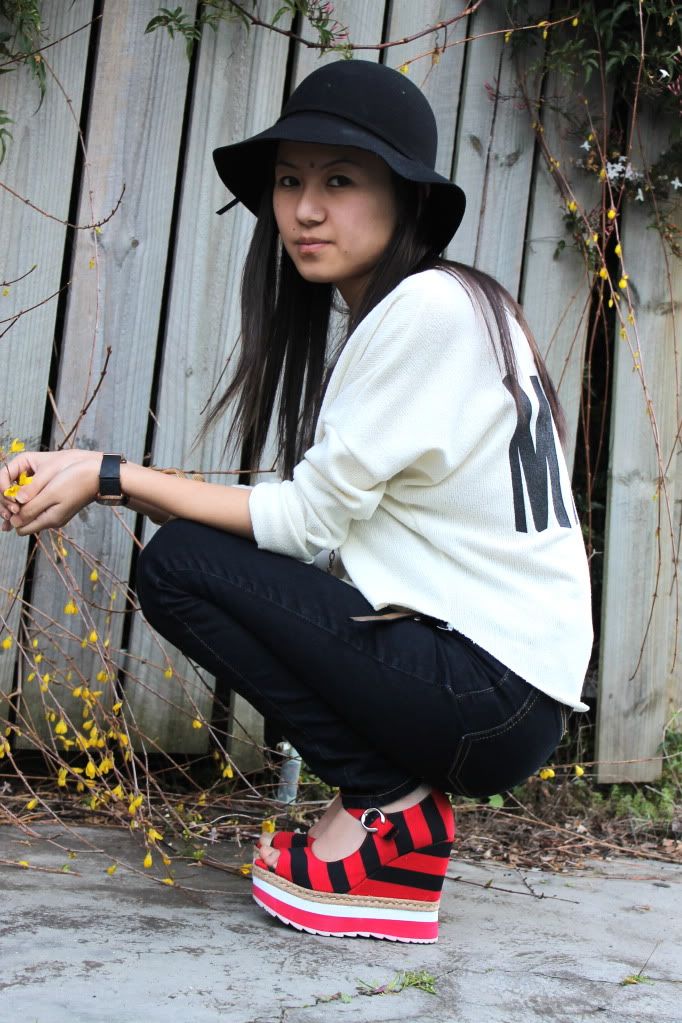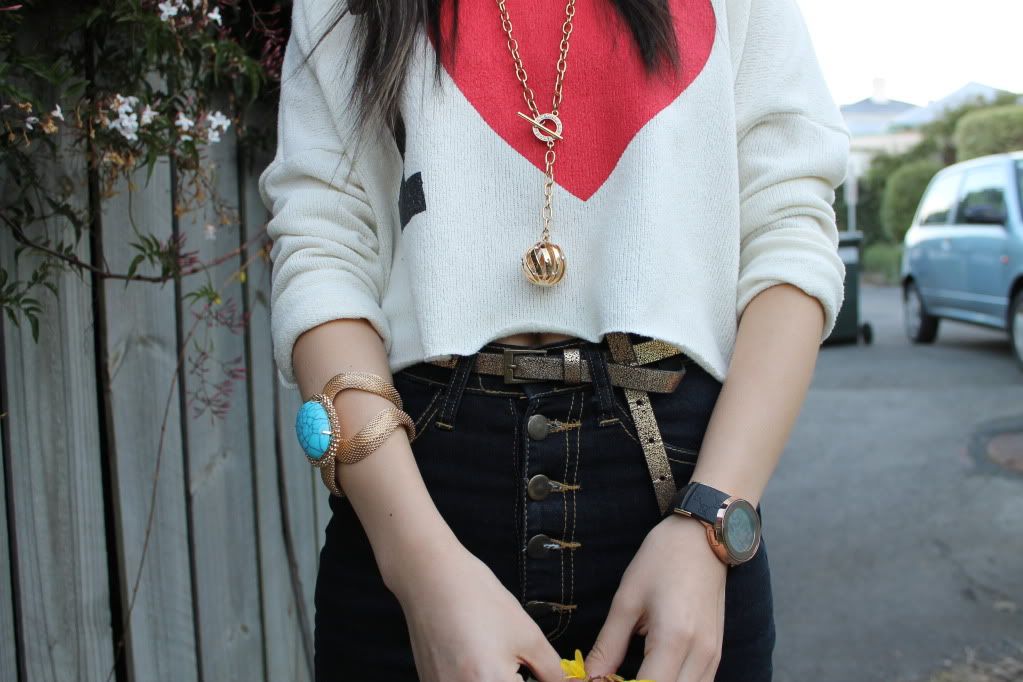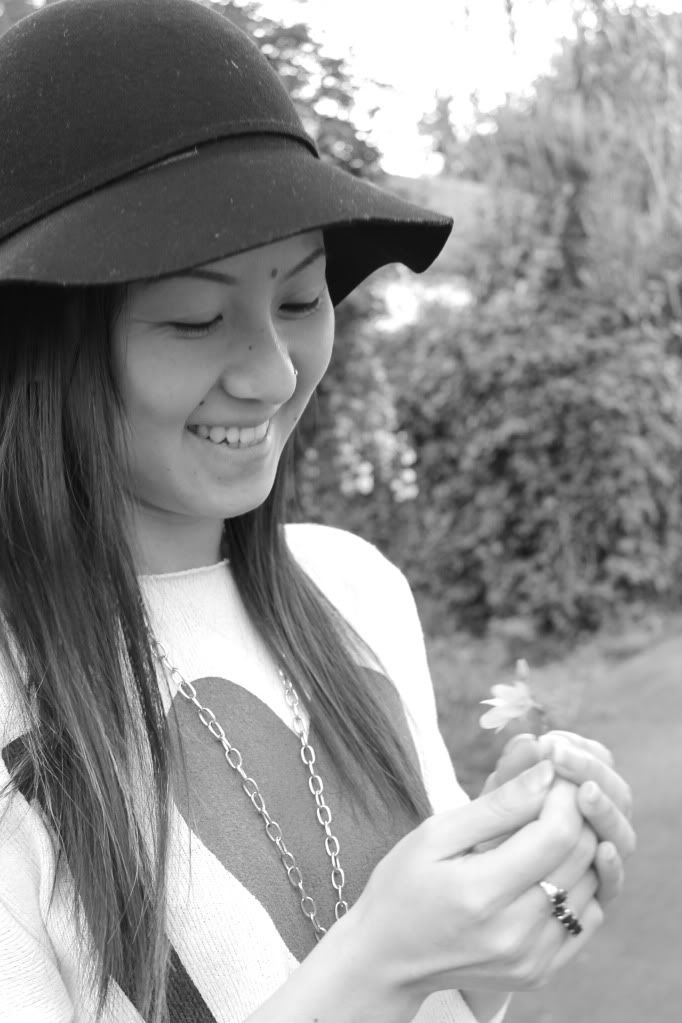 Once again, I would like to request all you lovelies who haven't voted for my picture
"JC This or JC That"
(below) for the Solestruck's Photobooth Contest on their
facebook page
to please spare a few minutes of your time and vote for my picture
HERE
. Thank you to all who have voted for me and please do vote for me again since a person can vote once everyday and this goes on for a week.