Stayed at home for few days so it was nice to finally get out today. Spring is finally here and though its still a bit chilly, its a nice feeling to know that there are warmer days ahead.
Our mid-semester break started yesterday so decided to go shopping. The plan was to buy a birthday gift for my good friend and just look around. I did buy the gift so I accomplished what I wanted to do. I guess the "looking around" part was pretty good because for $30, I ended up getting 2 new sweaters, a dress and a hat. I will show them off in the coming week since I will have plenty of time :)
The clutch is "Agony", a gift from
Jessica Buurman
. I fell in love with it the first time I layed my eyeys on it. Forgot to take pictures of it last time when I received it along with the shoes. I was loving the attention the clutch was getting and even got compliments from random people.
Happy Weekend to all you lovelies!!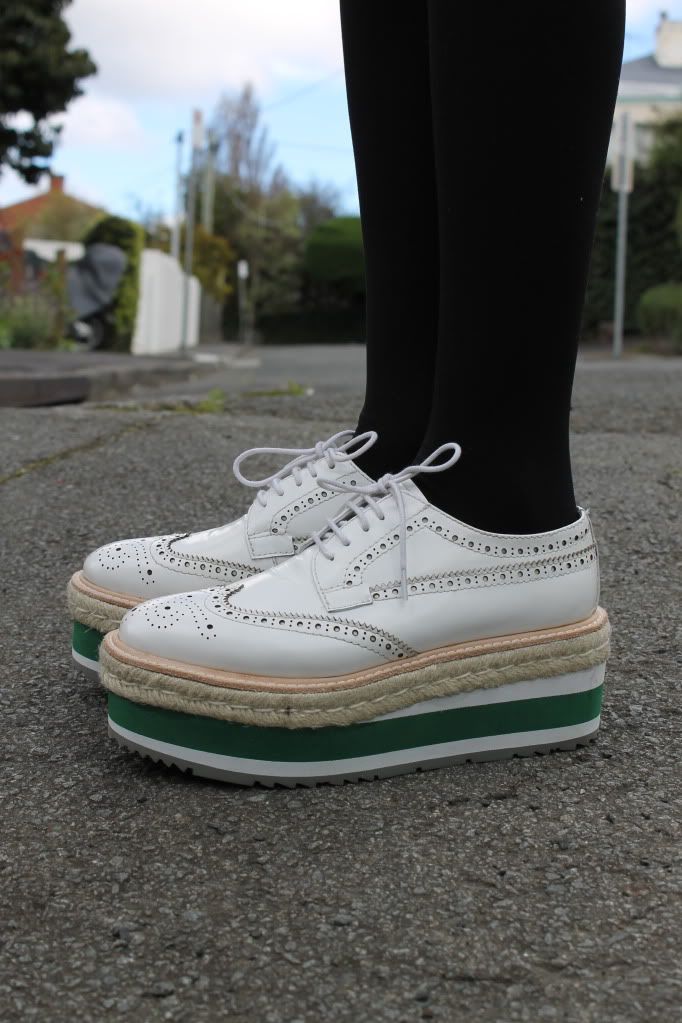 Agony Clutch & Jeeper Shoes:
Jessica Buurman
/ Both Tops: Jaspal/ Skirt:
Supre
/ Socks: Target/
Sunglasses: Ray Ban Wayfarer