Every time I'm about to write a post, I can hear my better half telling me "not about the weather". So I've tried my best to keep it as low as I can about the weather. But for this post I have to write it becuase it has been so lovely for a couple of days. The weather out here seems to be getting much better. Its not as warm and sunny as it is in the mainland but its alright. At least I don't have to wrap myself in layers of clothes before leaving the house.
So yesterday.. it was warm and sunny..16 degrees to be precise. Some of you might think that 16 degrees is not warm enough but it is, for a place that is so close to Antarctica. The weather being so unpredictable and not going above 13 degrees during winter or sometimes even 11 degrees (sucks big time).
See the holes in my stockings? That's me celebrating a rise in 3 degrees over the past month!!!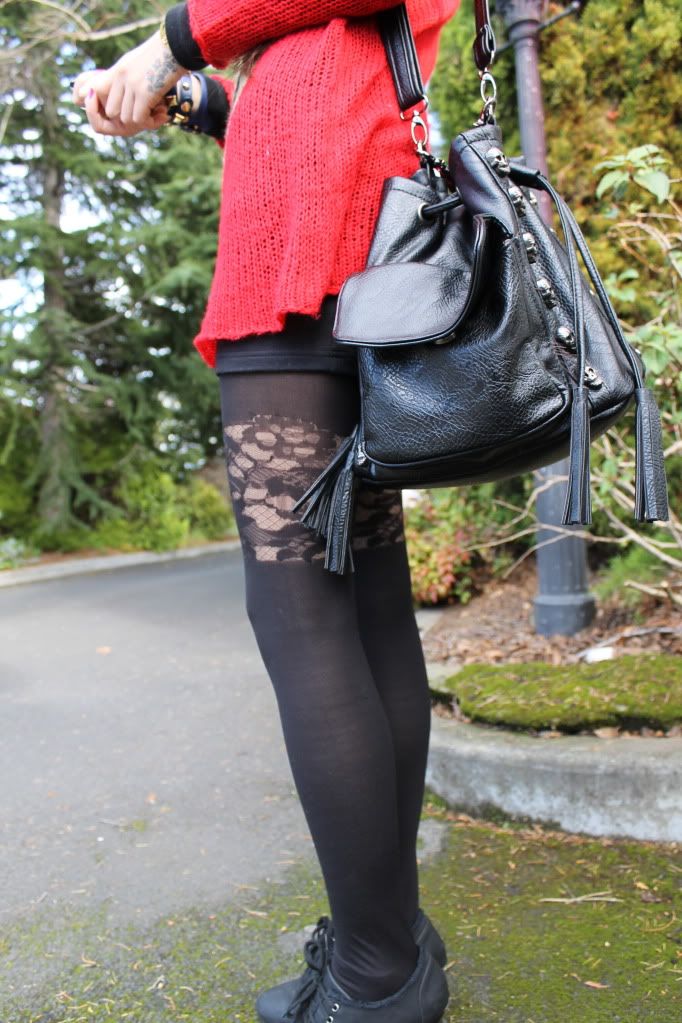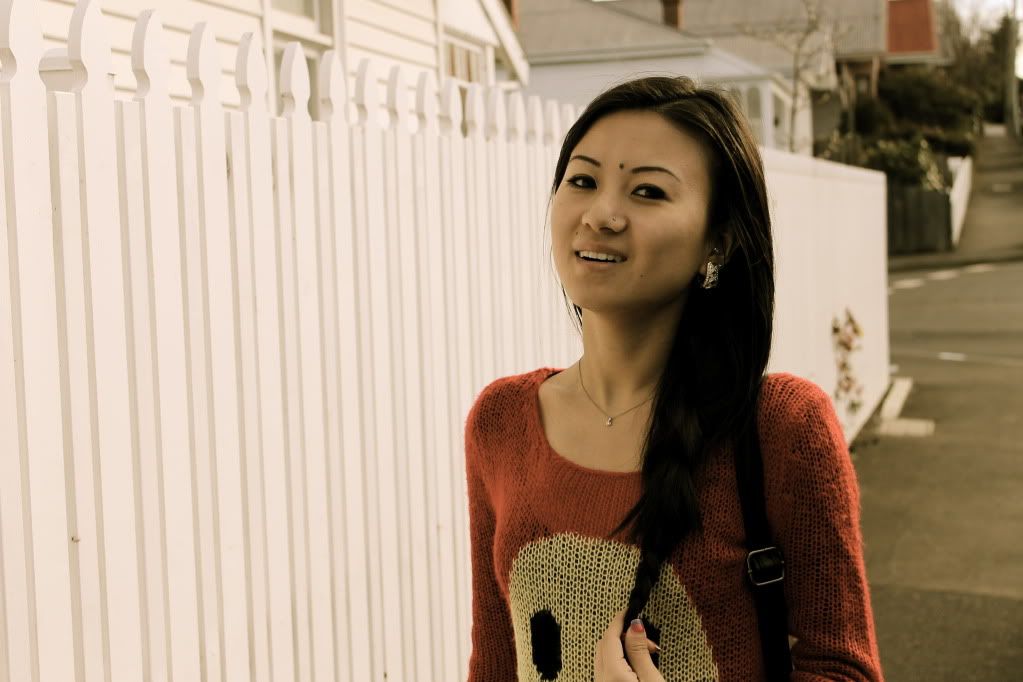 Sweater, Bag, Shoes & Bracelets: Thailand/ Stockings: Asos/ Skirt: Supre/ Casio Watch: MonkeySwag
Earring, Necklace & Rings: gift from Mom