When I woke up early this morning.. Ok, it wasn't that early. It was around 10am but that is early for me. Anywhoo, I was excited to wear my relatively new Jeffrey Campbell Tick with my mom's vintage top. But sadly, it was drizzling and was pretty gloomy so I decided to change my whole outfit because I didn't want my toes to get wet. I know it sounds a bit weird but somehow, I hate the 'wet feeling' on my feet.
Right after I changed into this outfit, it stopped drizzling and the sun decided to show its face. I seriously hate when that happens. I have no idea why but this happens to me every single time. When it looks warm outside, I decide not to take a jacket and right after I leave my house.. it gets fff-ying cold. And when its cold outside, I decide to wear lots of layers and I get roasted by the sun.
Another episode of my never-ending war with weather.
Does this happen to anyone of you?
If yes, please tell me becuase I feel that I'm the only one getting picked on by the weather.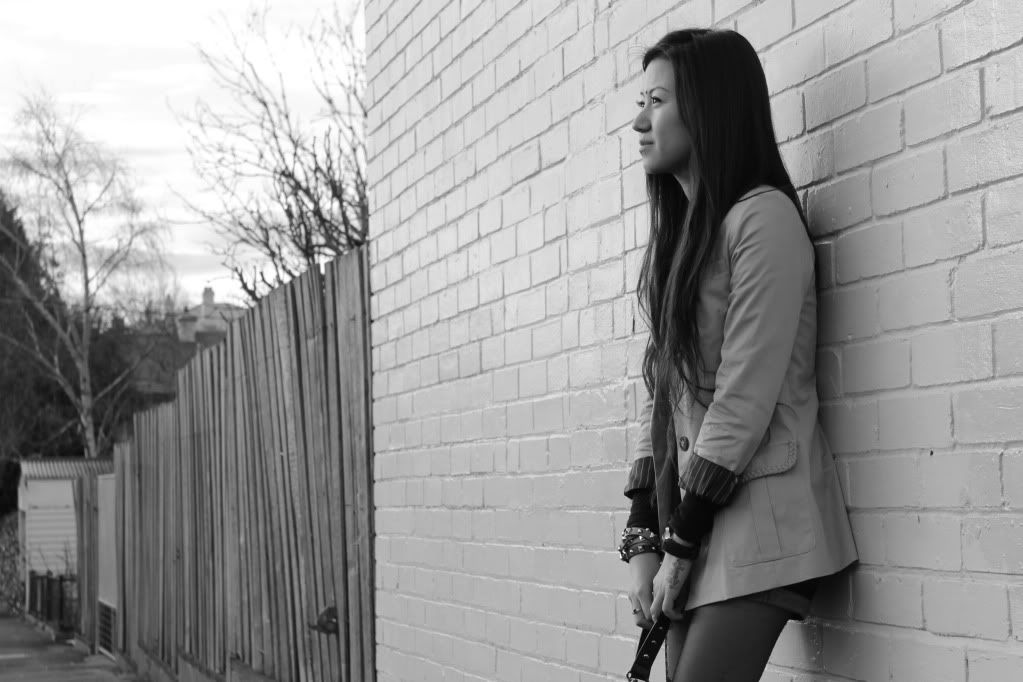 Boyfriend Blazer: Jaspal/ Blouse: Cotton On/ Shorts, Bag, Accessories: Thailand/ Watch: Gucci/
Stockings: Asos/ Shoes: BigW