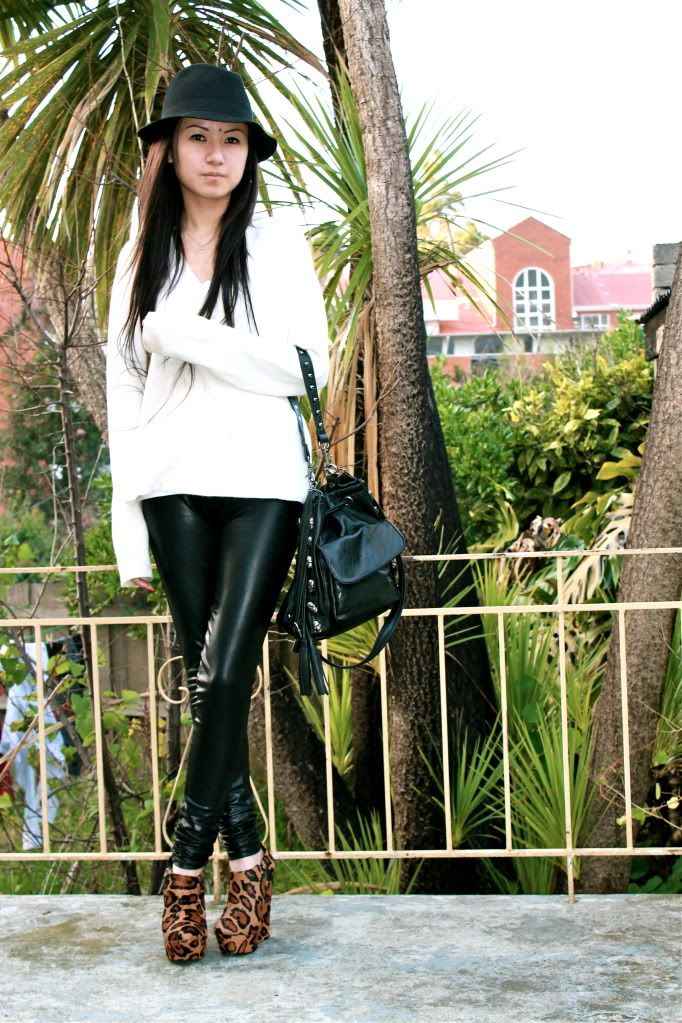 You know those days when you just don't feel like dressing up and feeling pretty is just not in the to-do list. Yes! I was going through that moment when I found out it was also a bad hair day. And thats when the hat comes into play :)

Me and Hats don't get along. I think its because of my extremely HUGE head which holds my small semi-huge brain. Every time I see someone with a really cute bowler hat or even a knitted beanie, I feel like getting one too. And when I actually try it on, I get one of these results:
a) it doesn't fit my head.
b) it barely fits my head but I can see my veins popping out of my forehead.
c) it fits my head but becuase of my ROUND face, my head looks even more HUMONGOUS.
This is one of the few hats that actually did not fit my head properly but I bought it anyway.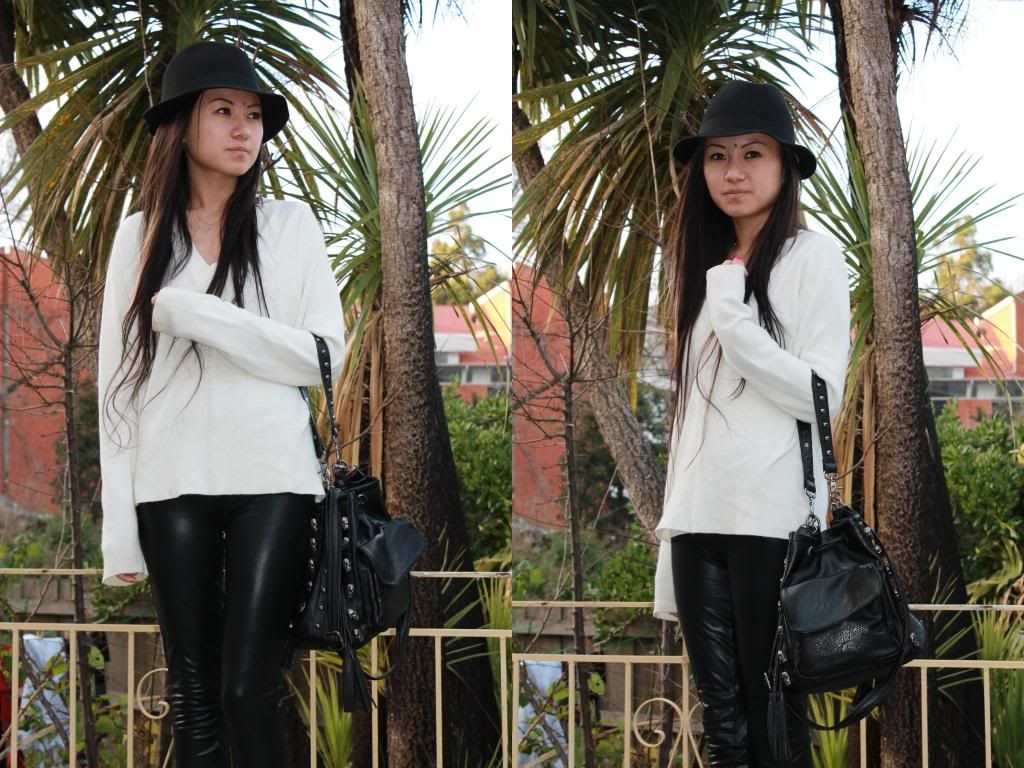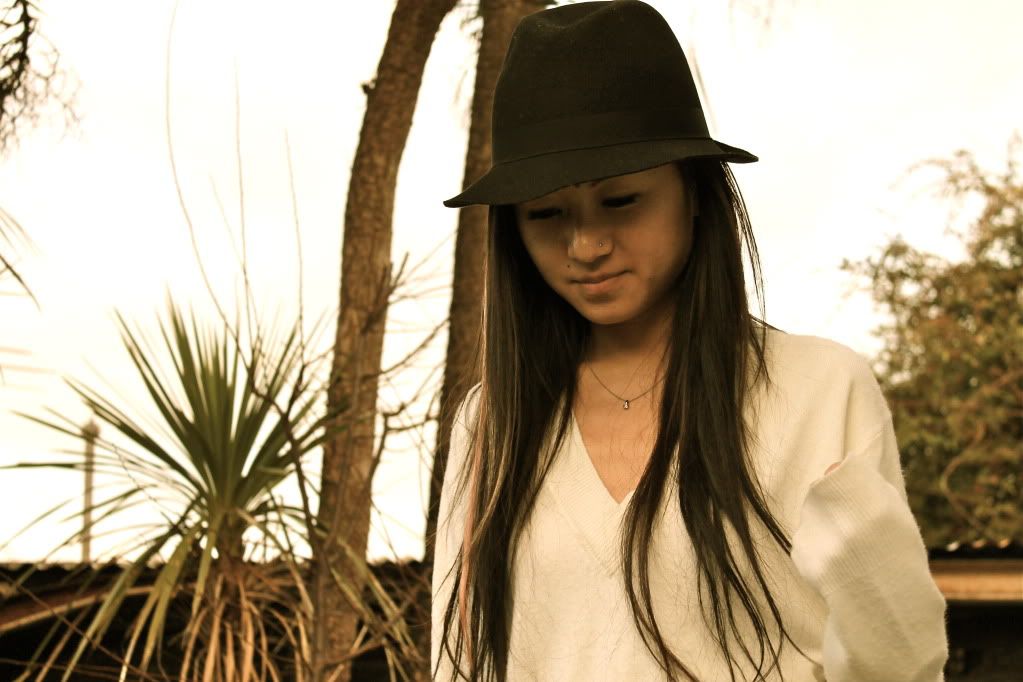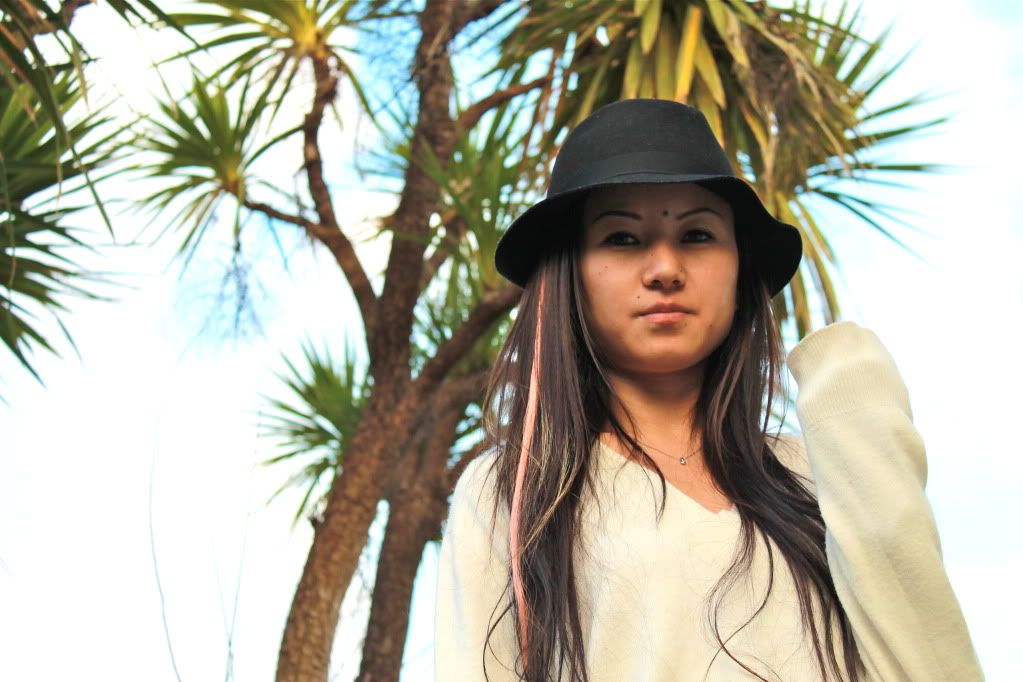 I was actually wearing this huge shrug on top of my sweater but I decided to take some pictures without it. I love this shrug firstly, because I found this on sale and secondly, because its warm and comfortable. I tried to keep it simple with my outfit but my feet was asking for some attention so I decided to wear my leopard print wedge booties from
Jessica Buurman
.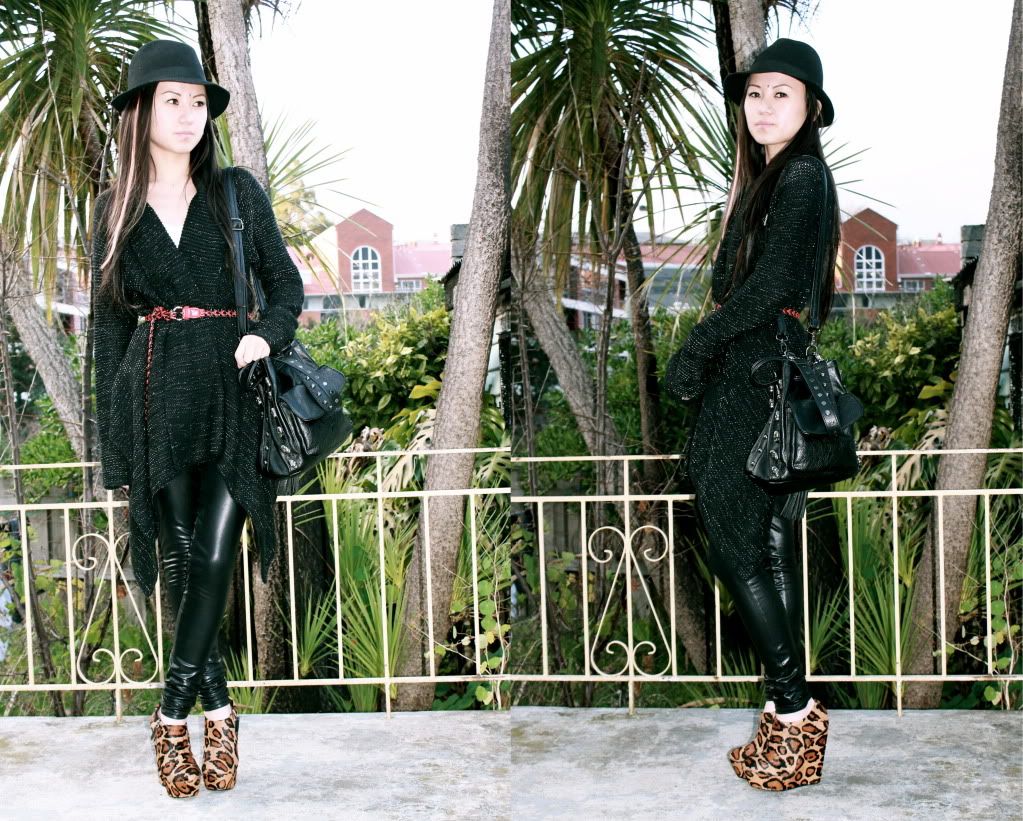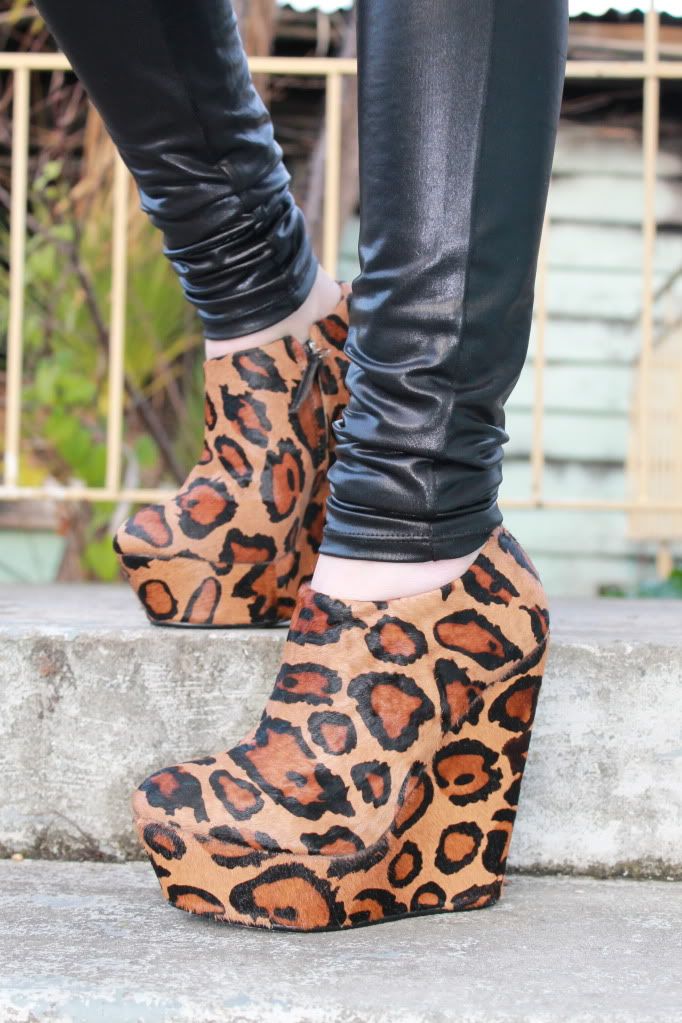 Hat: Forever21/ Shrug & Leggings: Cotton On/ Bag: Thailand/ Sweater & Belt: Stolen from Mom/
Shoe: Jessica Buurman