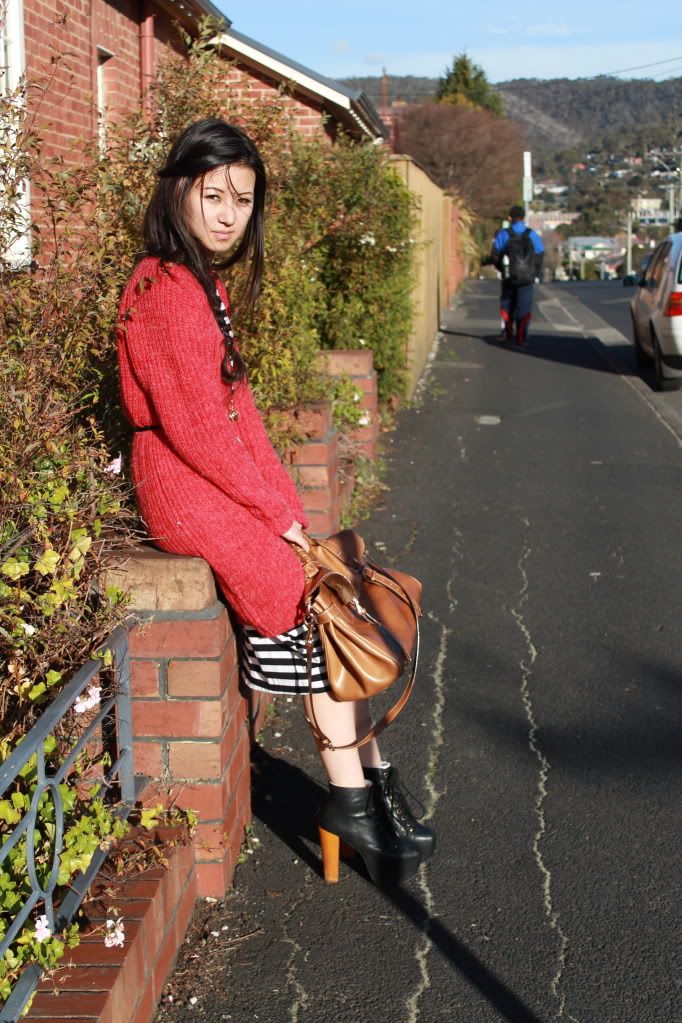 Today was one of my good days. From the time I woke up, everything went pretty smooth… just the way I wanted. I got my results for my exams that I did a few weeks ago. I was really worried because I felt that the exam didn't go too well but the results however were much better than I expected. That was a good start to my morning. Also, I came in contact with my long lost friend on facebook. It had been over 10 years since I've last seen her so you can imagine how happy I was.
To celebrate the beautiful day, my other half got me a chocolate truffle cake which was freaking delightful.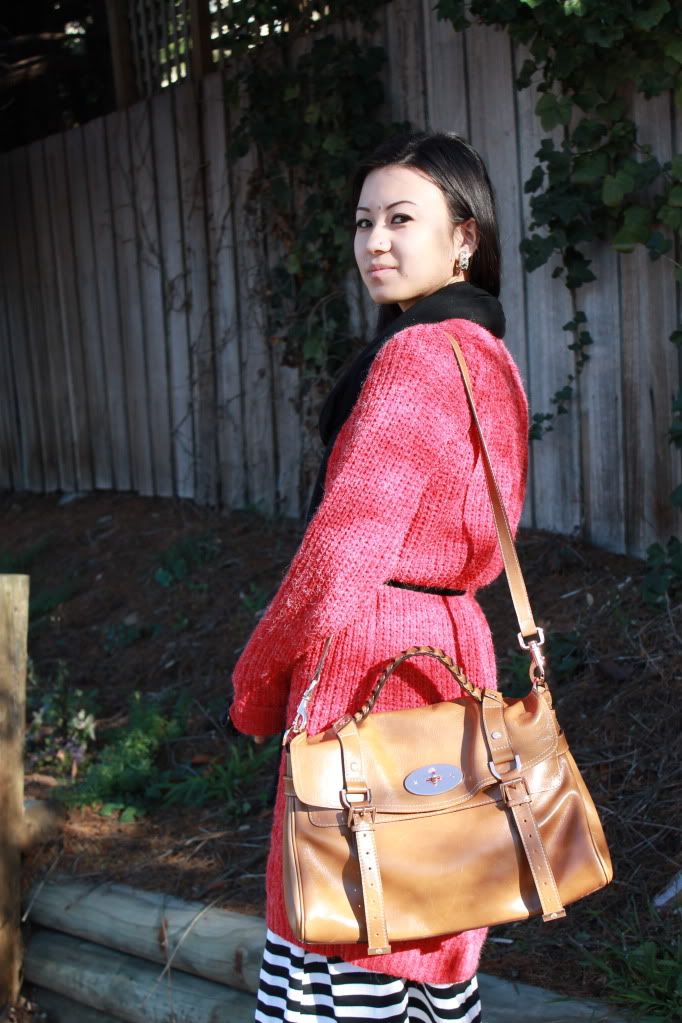 To tell you the truth, I actually did not like what I was wearing today. So here is how it happened…
I decided to wear a dress and I also wanted to keep warm. The result? A long warm woolen sweater on top of a long dress. Went out, took some pictures, went to my class, came home and ate some cake. So after all the fun activities, I looked at the pictures taken. That was when I found out something was not quite right. Couldn't put a finger on it but didn't care.
Why you might ask?.... because it was a FREAKING DELIGHTFUL DAY!!!
Dress, Sweater & Necklace: Thailand/ Bag: Mulberry/ Shoes: JC Litas