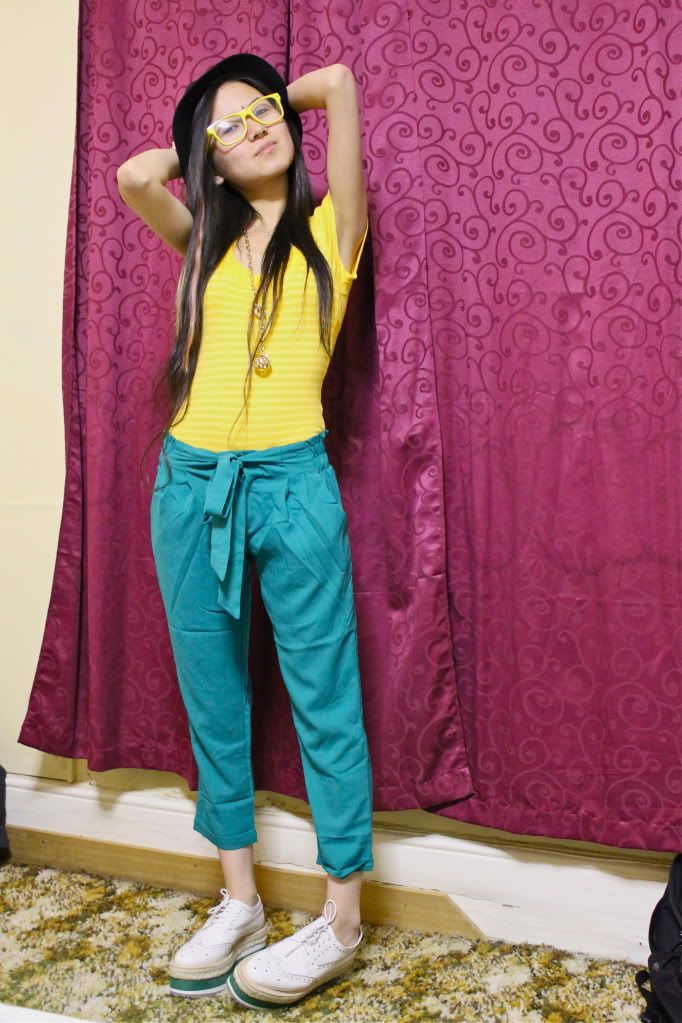 I absolutely love this shoe but I'm bummed that I am not able to wear it any time soon since its just freezing cold and the weather here doesn't seem to get any better. So I decided to show you lovelies what outfit I would have worn with this awesome shoe. I decided to wear this summer pants that I recently bought in Thailand and pair it up with the yellow t-shirt that was lying around in my wardrobe. I went through a phase where I just loved wearing t-shirts so I ended up buying loads of them but now that I've noticed, I hardly wear any.
My photographer who also is my better half wanted to learn how my relatively new Canon Kiss X50 worked so we decided since it was too cold to have a photo shoot outside why not just take some pictures in my room.


As you can see in the pictures above, I was trying to multitask by keeping warm, facebooking and trying to pose for the camera. I felt cold wearing this outfit inside the room so I didn't want to take the risk of going outside and losing a few brains cells due to frost.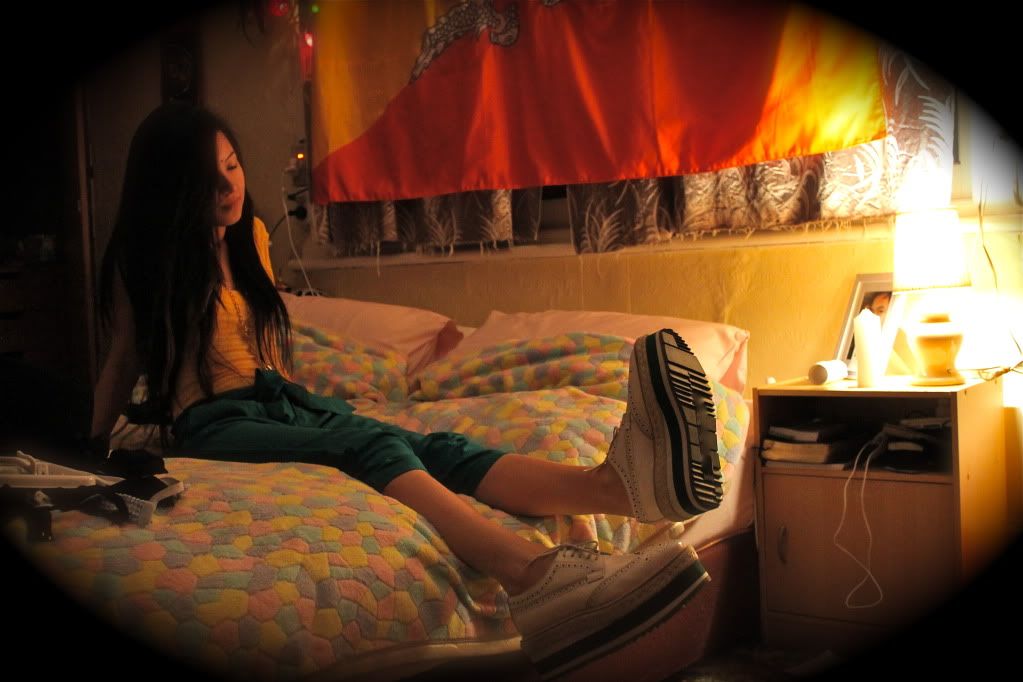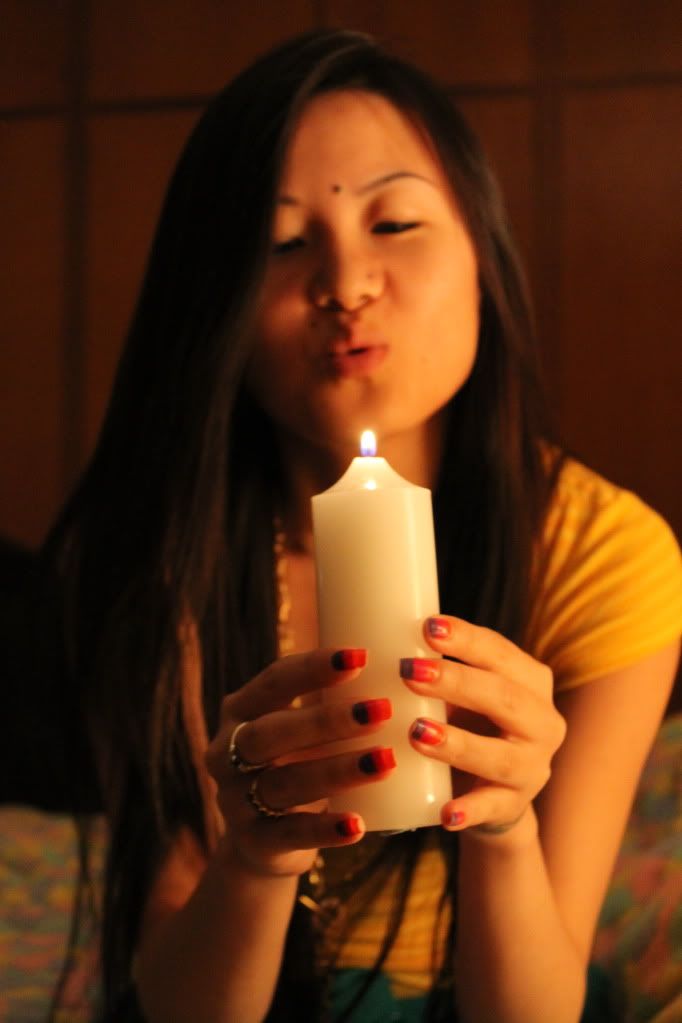 The shoe I'm wearing is Jeeper (Inspired by Prada ) which I recently recieved from Jessica Buurman. So if any of you lovelies want to get hold of a pair,
CLICK HERE
.
Get them, Wear them, Love them!