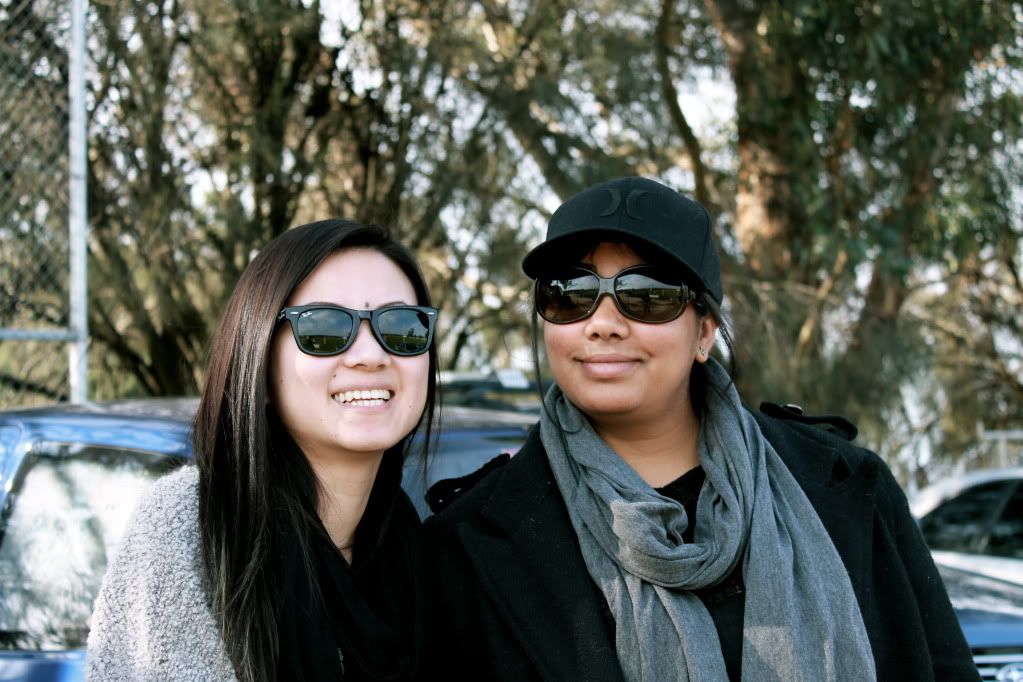 Had an awesome weekend in Launceston, the second biggest city in Tassie, where I went to meet my bestest friend. Reached there on Saturday and my bum was sore after the long bus ride. We went to watch my friend's boyfriend play their semi-finals Footy match. I've been here for almost three years and still haven't understood the game. To me the players sound like seagulls when they are cheering each other up or "jazzing themselves up". They won so I guess that was good..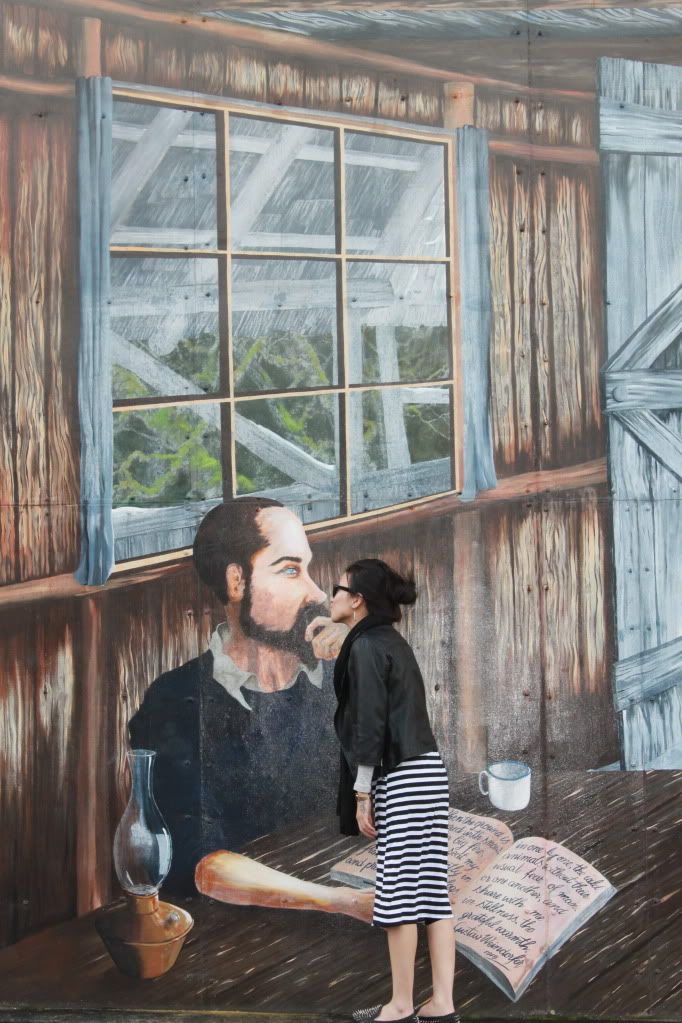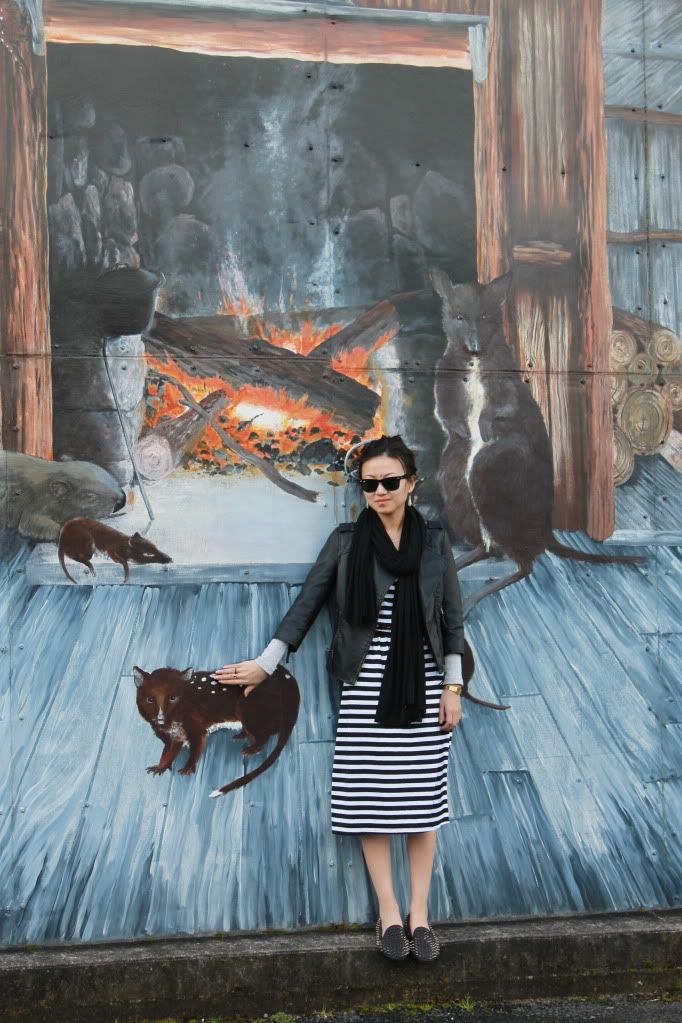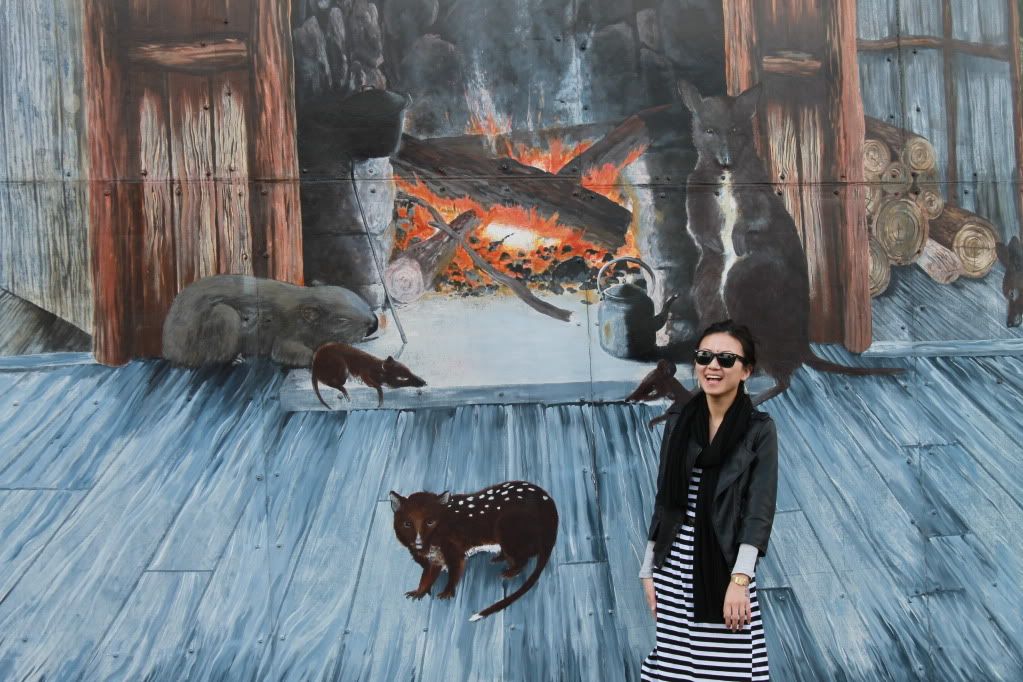 The paintings are called "Murals" and are in the town of Sheffield. The town itself is called "The town of Murals" and a lot of the houses are painted. Its a really tiny town but it was sooo beautiful. I wasn't feeling quite well so I didn't get to fully enjoy the scenery. Had my eyes on the road so I wont get car sick.
The park is where all the town events happen and the paintings get painted over every few months (not so sure about the time period). Its sad because the paintings are really awesome but it gets painted over and no one gets to keep the original. Guess good things have to go to make way for better things. The paintings below were one of my favorites out of the lot.
Came across the small sculpture of the house so I couldn't help but do the "Asian Pose". Wish I had a doll house that big when I was younger.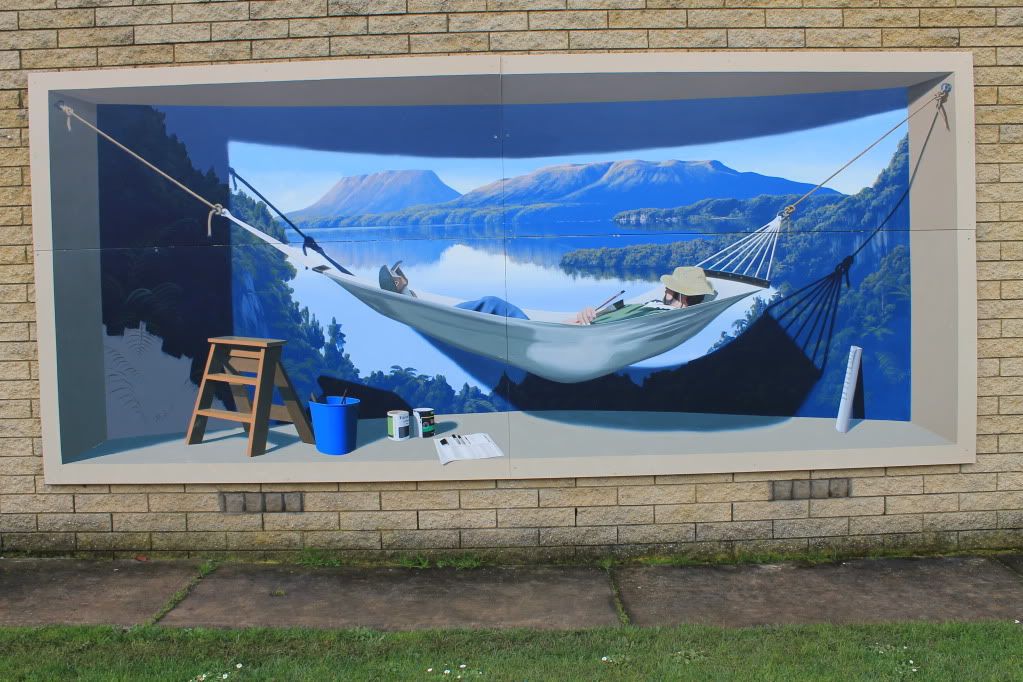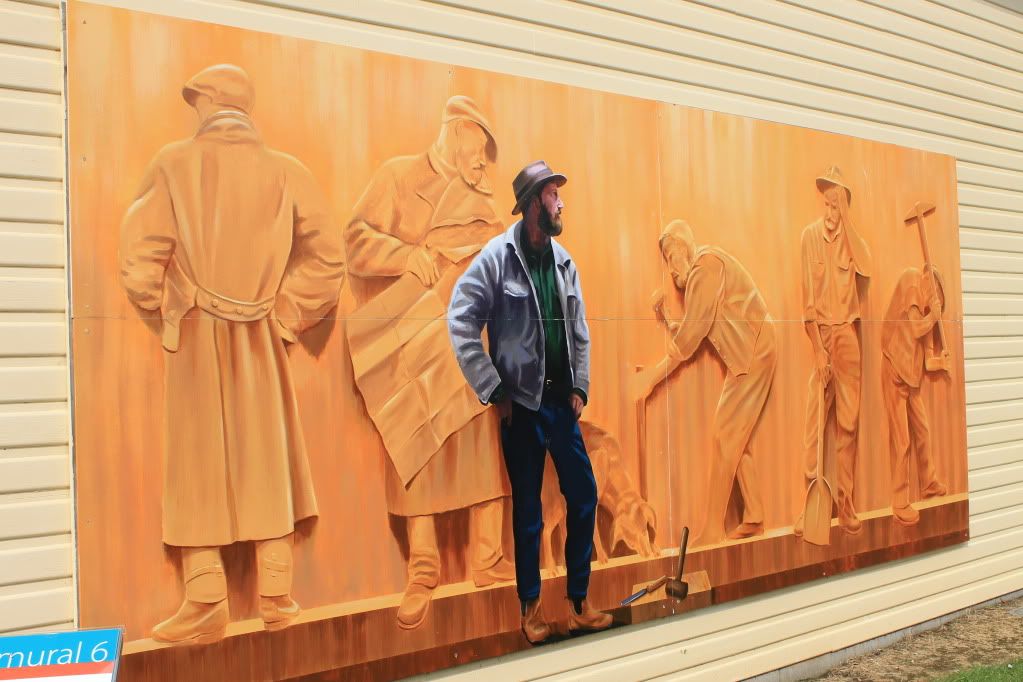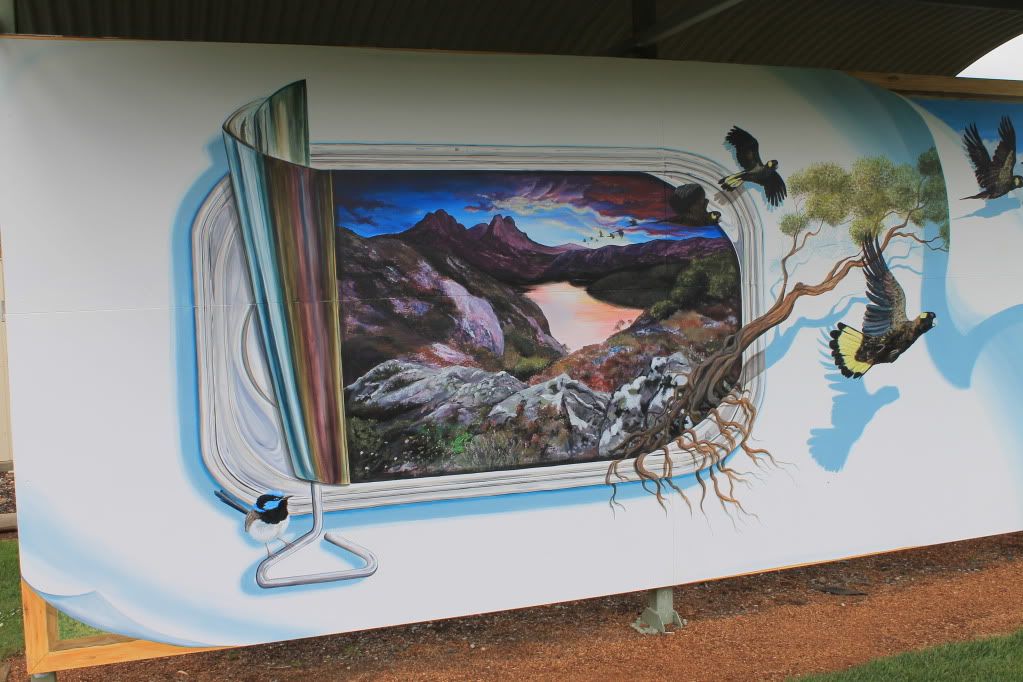 How did you lovelies spend your weekend?