Most of the time I usually wear my outfit and then choose the shoes but yesterday, I had to dress around my boots. I thought it was going to rain and since these boots are pretty hardcore, decided to put them on. One thing about this pair is that they not only look tough, but also make me feel tough.
Puddle on the road? Not a problem. Spider on the road? Road Kill..
I hadn't worn them for a almost a year so I was worried that there might be some bugs inside. Had to do a thorough check before I was convinced it was bug-free. I think one of the reason why I stopped wearing them was that it made my feet look big even though it fits perfectly and also, after I got my tiny "Mr. Bean" car, I didn't have to walk in the rain anymore :)
Anyway, this coming week is going to be so busy for me. I have two major assignments due so I'll probably be missing most of my classes. I might not be able to post regularly but will definitely try my best.
I hope all of you lovelies have a wonderful day tomorrow. I'm going to be glued to my laptop all day trying to write as much words as possible for my assignment.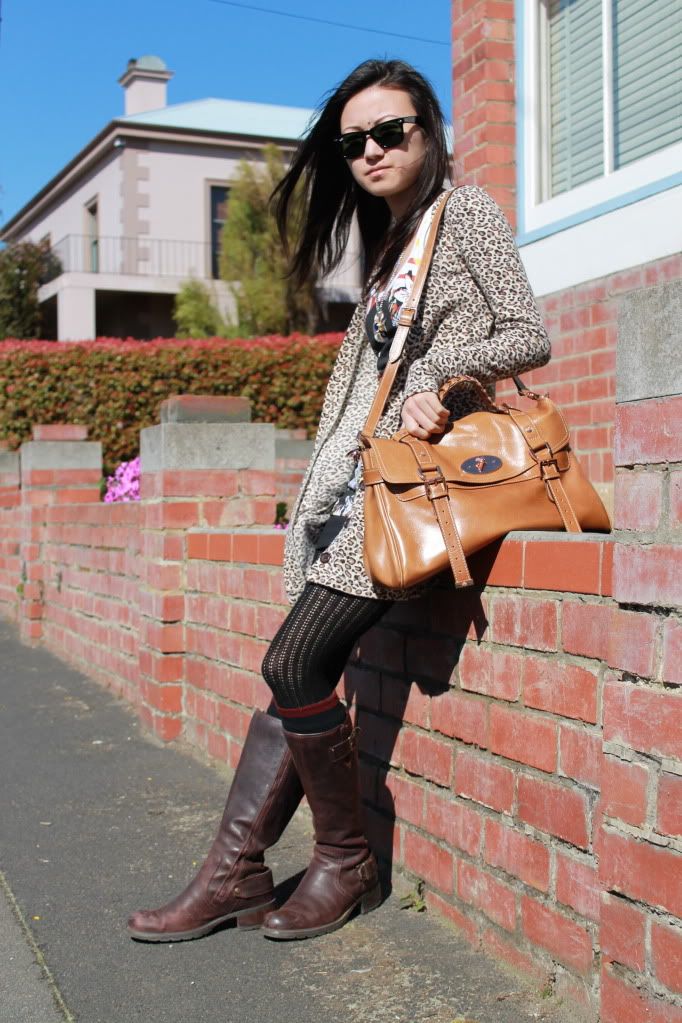 Bag: Mulberry Alexa/ Sunnies: Ray ban Wayfarer
PS: I'm having a "style competition" on my Facebook page for my Facebook readers but all you lovelies are more than welcome to join. The more the merrier :)
For more info, please check out Facebook page
HERE!