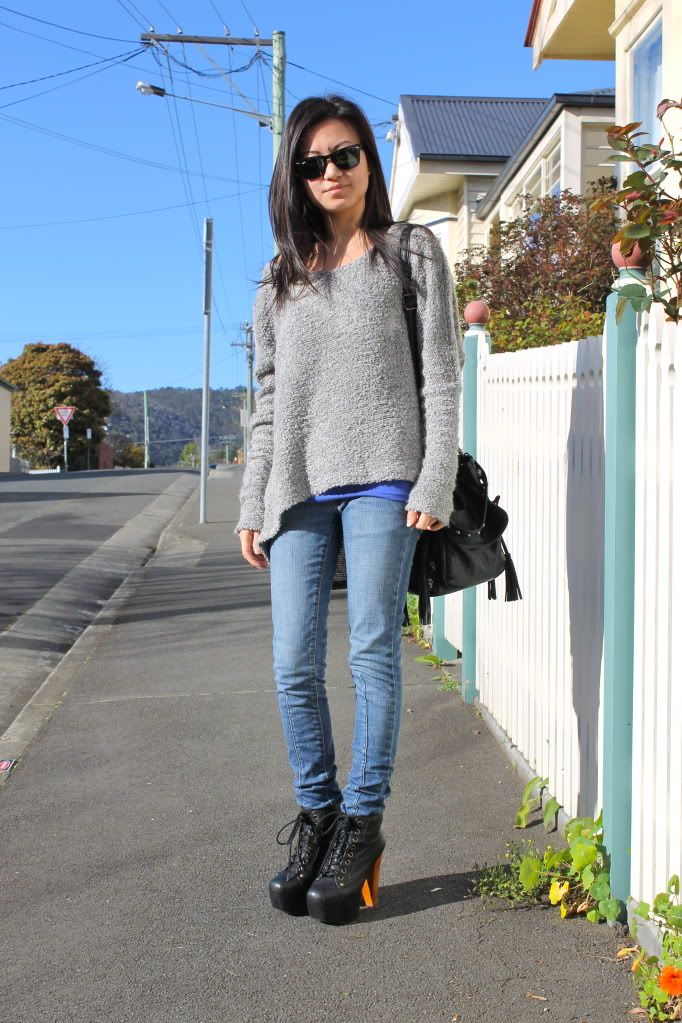 Lately I've been going through the big sweater phase and the funny thing about me is that once I get into these phases, I tend to go all out. The sweater is one of the few of my recent buys and is two sizes bigger than what I usually wear. It was on sale so I thought it would be a waste to not buy it, LOL.
Its perfect for days when I have to get dressed in a rush and don't have much time to pick out what to wear. Today is a good example as you can see I was in a rush and I forgot to wear accessories. I had to wake up early for a morning lecture and wanted to take pictures on the way as well.
For the first time in my life I actually won in a competition I entered. I was super exited when I got the results and I still am, so I am telling everyone about it. Well I guess that's the biggest thing going on right now other than the pile of assignments that needs to be completed. I want to thank all of you who voted for me in the competition and I greatly appreciate it. Every one of the votes counted because I won by one vote so I couldn't have done it without every single one of you who voted.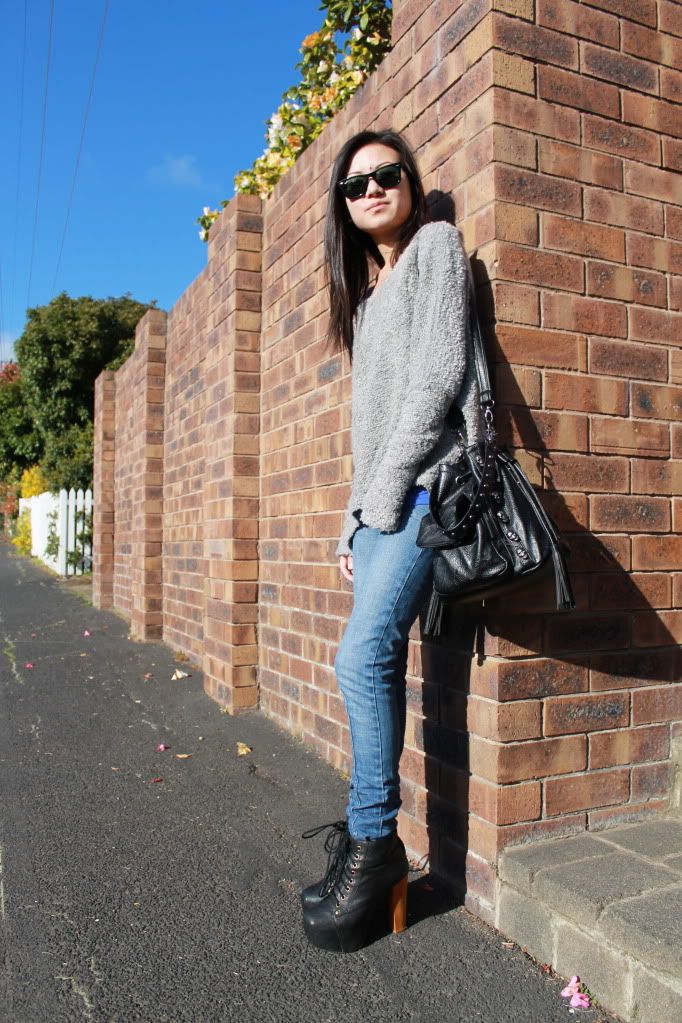 Sweater: Valley Girl/ Jeans: Pepe Jeans/ Vest: Cotton On/ Bag: Thailand/ Sunnies: Ray Ban Wayfarer/
Shoes: Jeffrey Campbell Litas