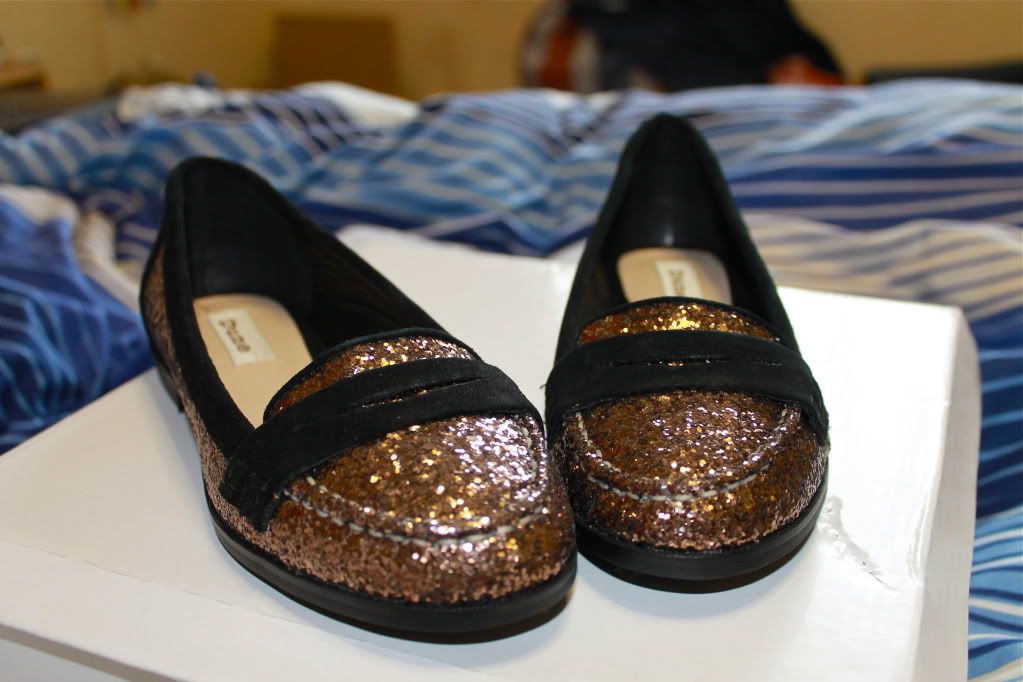 These came in today in the mail and I thought I might show you lovelies my latest purchases from
ASOS
. There was a 50% off sale going on for 48hrs a few weeks ago and I decided to get these and managed to get both of them for less than $90. The first one is the Luckie Glitter Loafers by Dunes in bronze glitter. When I first saw this, I knew I had to get it. It kinda reminded me of the Miu Miu glitter penny loafers which costs about $440 so this was a good bargain.
The second one is the ASOS Pace Suede Double Strap Platforms in monochrome which is pretty awesome. I'm not really a big fan of high heel pumps, even though they do look freaking sexy. I tend to go for more closed up shoes like boots but this one I bought it anyway. The color wasn't my first choice, I actually wanted the multi but my boy told to me get this and I'm glad I did becuase it looks even more sexier in person.

This would be the first time I will be wearing gigantic heels (atleast for me) and hopefully won't wobble when I walk.