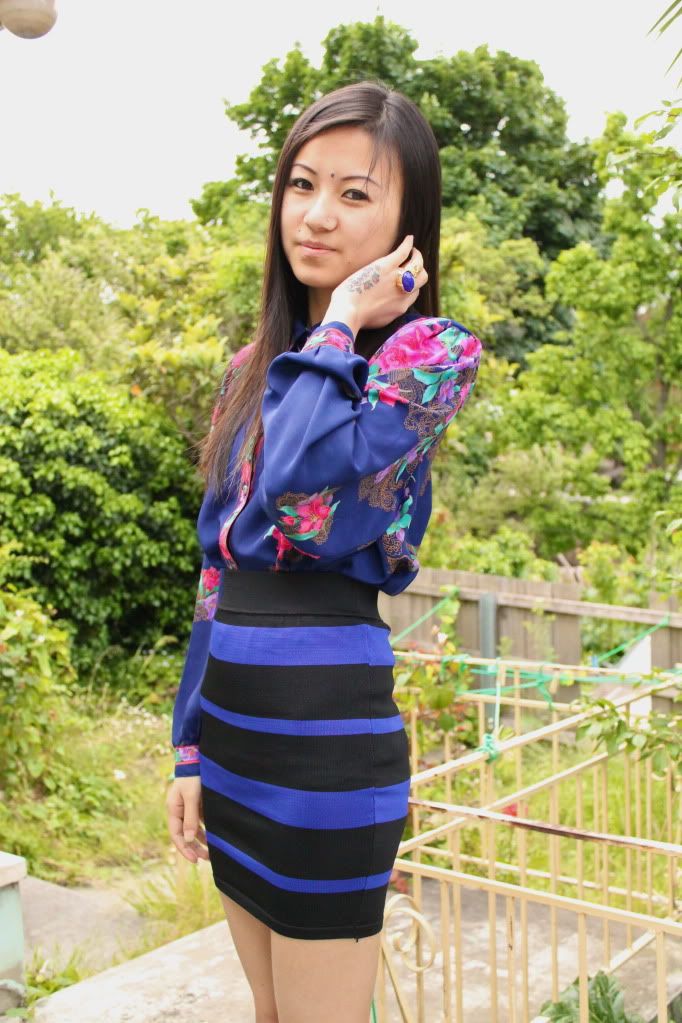 With the majority of my belongings packed in cardboard boxes, I finally have time to do a post. The past few days has been giving me a headache and I am hoping that I get the packing done before the weekend. Its surprising how I have over 100 kgs of clothes/shoes to ship home and it takes quite a bit of effort to get them all into boxes.

I bought this skirt a few months ago but haven't worn it before because its transparent and have to wear something else inside. Its not very nice to put on extra layers as the skirt is really fitting, but guess its a small price to pay than to have a see-through skirt. This vintage shirt is my mom's and I found it when I was packing. I am not a huge vintage fan and this was not something I would wear on a regular basis. But since I had some time to experiment, I decided to try something out of my comfort zone. Its a little big for me and I really don't like the big shoulder pads but how pretty are the prints? That's what I fell in love with when I first saw the shirt.

You lovelies notice something new on my wrist? :)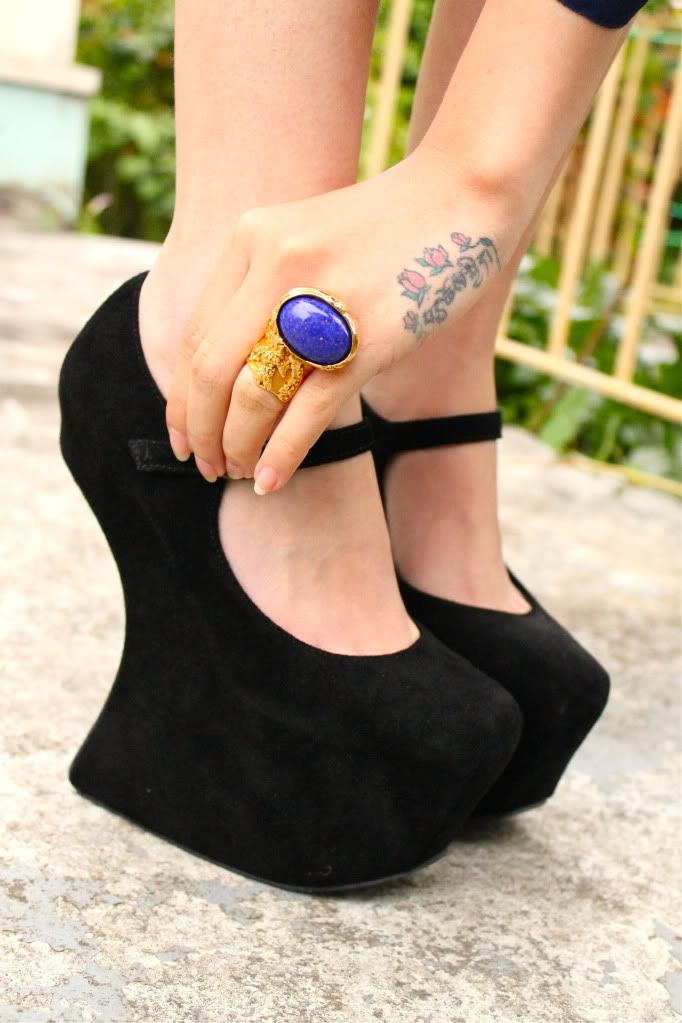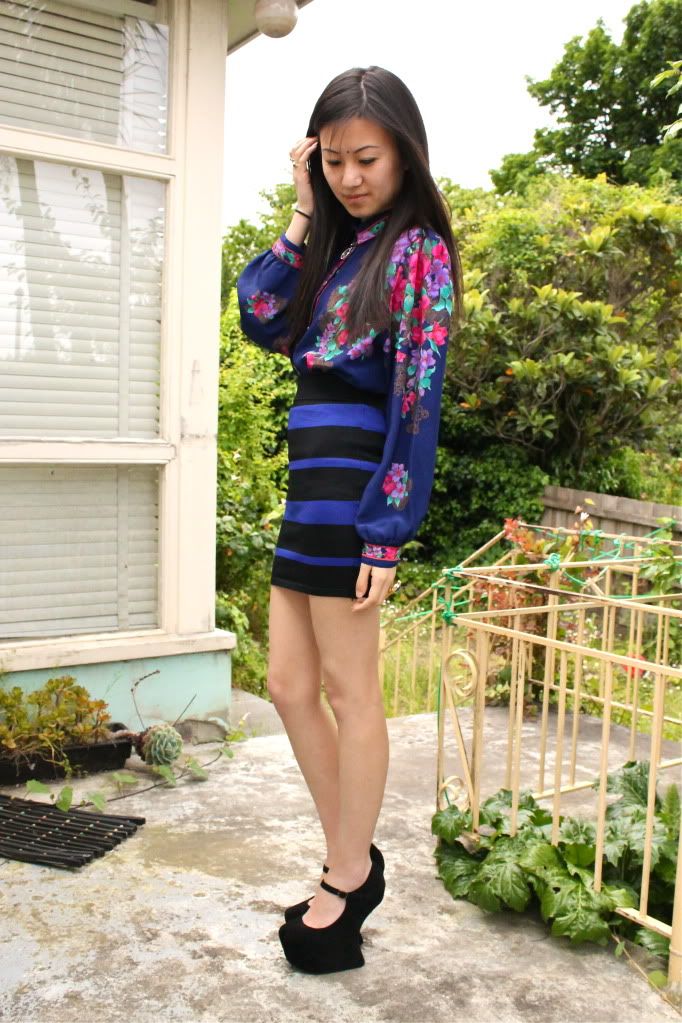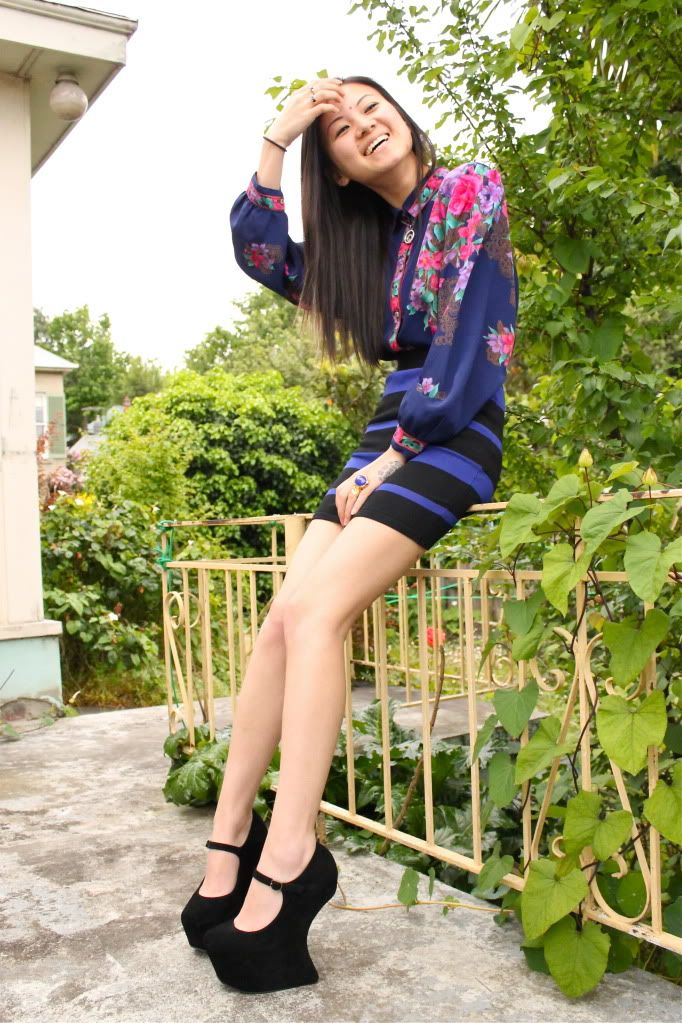 Ring: YSL Arty Ring via
Net-A-Porter
/ Necklace: gift from mom.