Its still exam period and I just have one more left to. Other than my daily trip to the University and back home, theres nothing interesting happening at the moment. My breaks between my studies goes into researching on online courses which I still haven't found, trying to sell my shoes, clothes and my car, and looking for a good shipping deal since I have to find a way to take my favorite shoes back home. All of these have been a fail!
Solestruck
has been a big distraction since I keep looking through their online store every other minute for new Jeffrey Campbell shoes and I find it hard to control myself.
On a happier note, I finally got my long awaited belated birthday presents. I was actually suppose to receive them around my birthday but it got delayed. It was a long two months and I'm so glad that it arrived and the best part is that both the pairs fit perfectly like it was made just for me :)
I can't wait to show you lovelies which I will on my next post.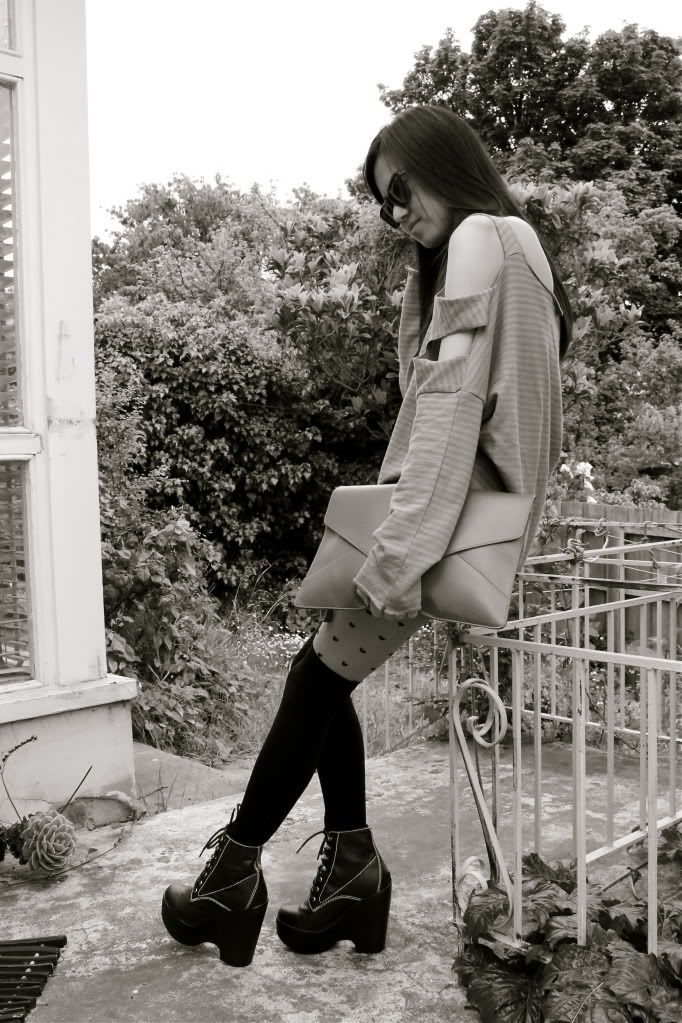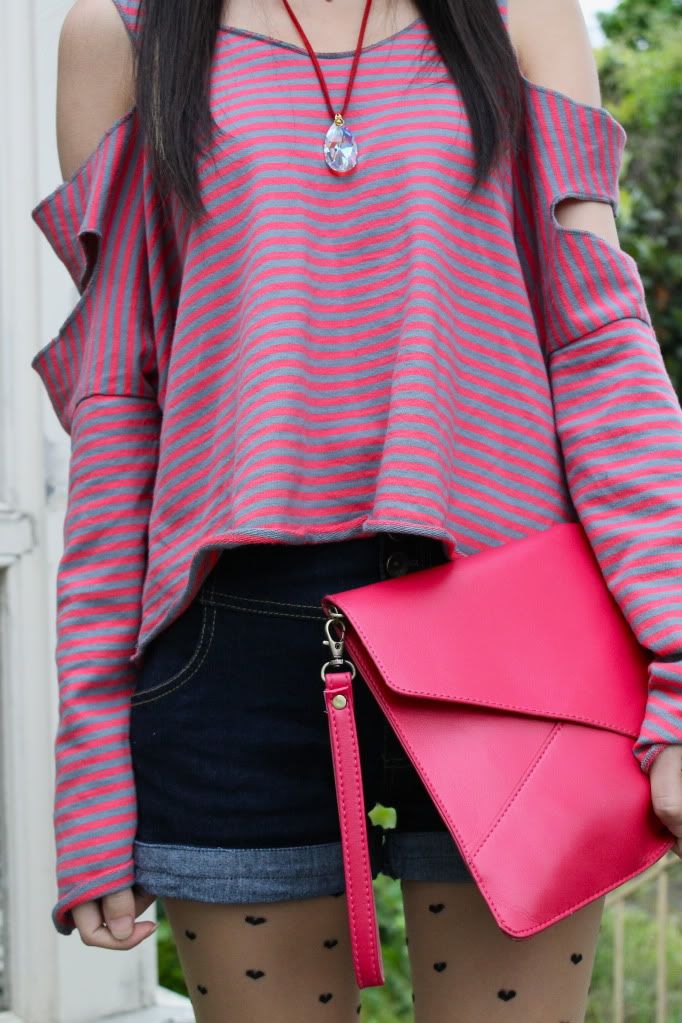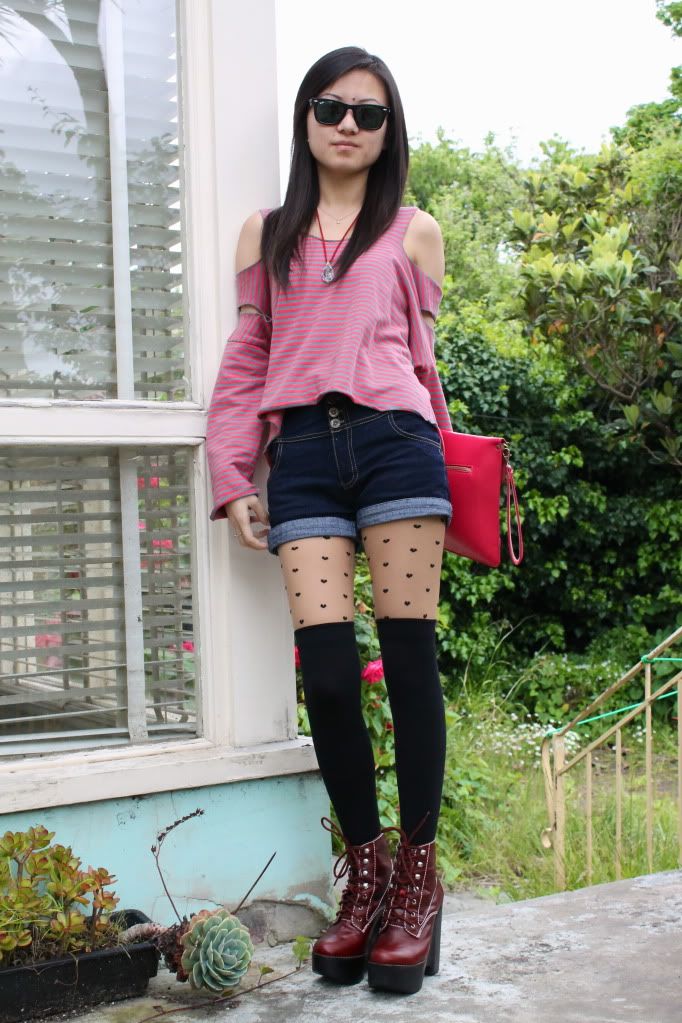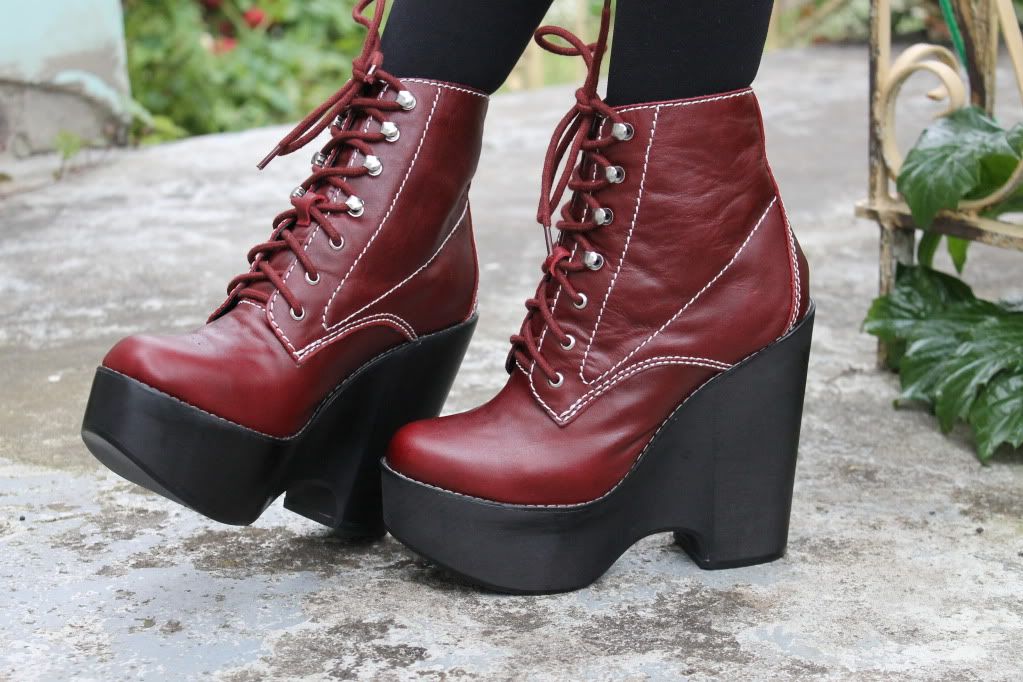 Top & Stockings: Sportsgirl/ Shorts: Thailand/ Clutch & Ring: Jessica Buurman/ Shoes: Jeffrey Campbell Tardy from Solestruck/ Crystal Necklace: Gift from Mom/
Sunnies: Ray Ban Wayfarer
Tenzin Kelsang aka The Electric Heart Girl
Congratulations!!!