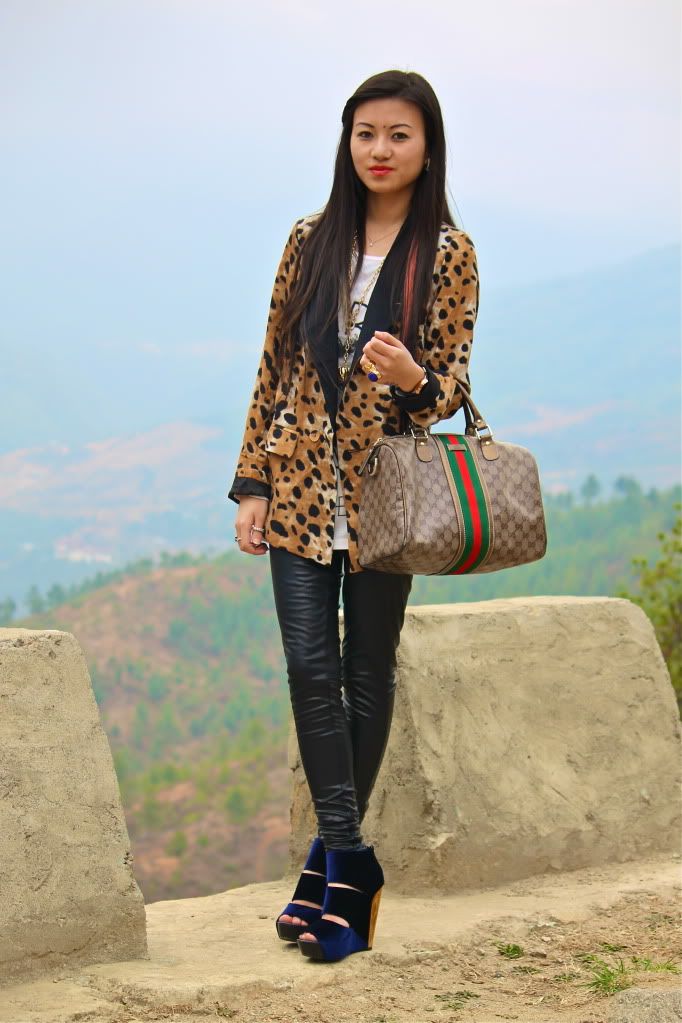 Since I've been home, I've just been taking pictures outside my house. One of the main reasons for that is I'm still a little camera shy and don't usually like taking pictures when people are around. But here I decided to do something different for a change. It was my baby sister's birthday a few days ago and I planned to take her out to eat plus our usual drive around the town. While we drove up to this place, we realized that there was no one around so it was quite the perfect place and time to take pictures.
I'm wearing my new Messeca Coraline in Velvet from
Ashbury Skies
. I had been eyeing on this pair for quite sometime now and I'm really thankful to Mary from
Ashbury Skies
for sending me these. I'm still really excited and glad that I finally own a pair. This shoe is freaking awesome and the blue velvet is just so gorgeous - the color and the way it feels, its perfect. Even though the gold part of the heel makes the shoe look high, the wedges makes it quite comfortable to walk in.