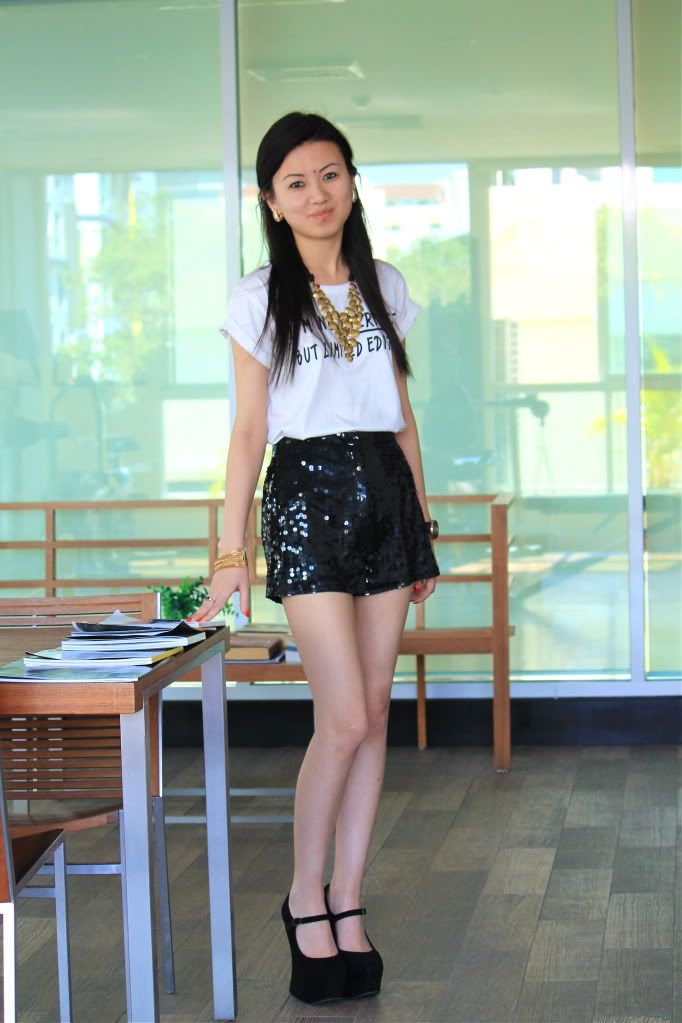 My nightwalks had been in their boxes for quite sometime now and I felt bad that I hadn't been wearing them at all so yesterday after making a case with my Mom who was so worried that I might just fall and break my ankle, she decided to allow me to wear them. I had to prove to her that I can really walk in them and that they are not as bad as they look. So I did manage to walk in them the whole day but however everywhere we went, I did manage to get a lot of stares and people stopping me to ask how I was able to walk in them.
As for the shorts, I'd been looking for a high waisted sequin shorts for quite some time now and I finally found these in
Les Vintage
. I'm not that into vintage items but this online store has really great items so I decided to get a few others along with these shorts. The people there at
Les Vintage
were really helpful with all the questions I had about the sizing and were very kind to offer me free shipping. If you love vintage items, you should definitely check out this store.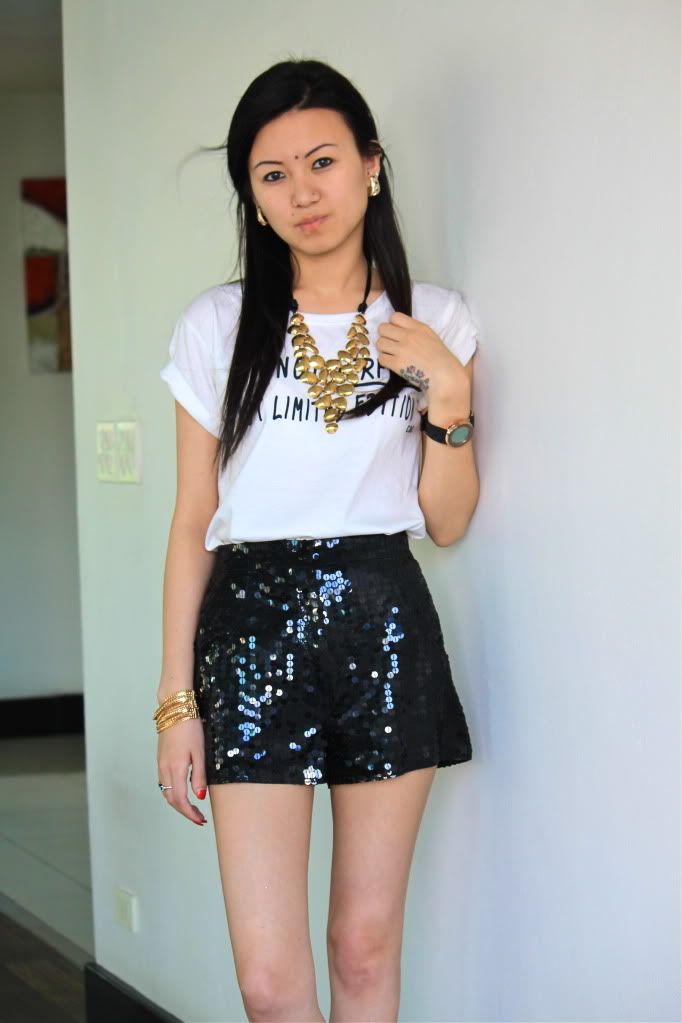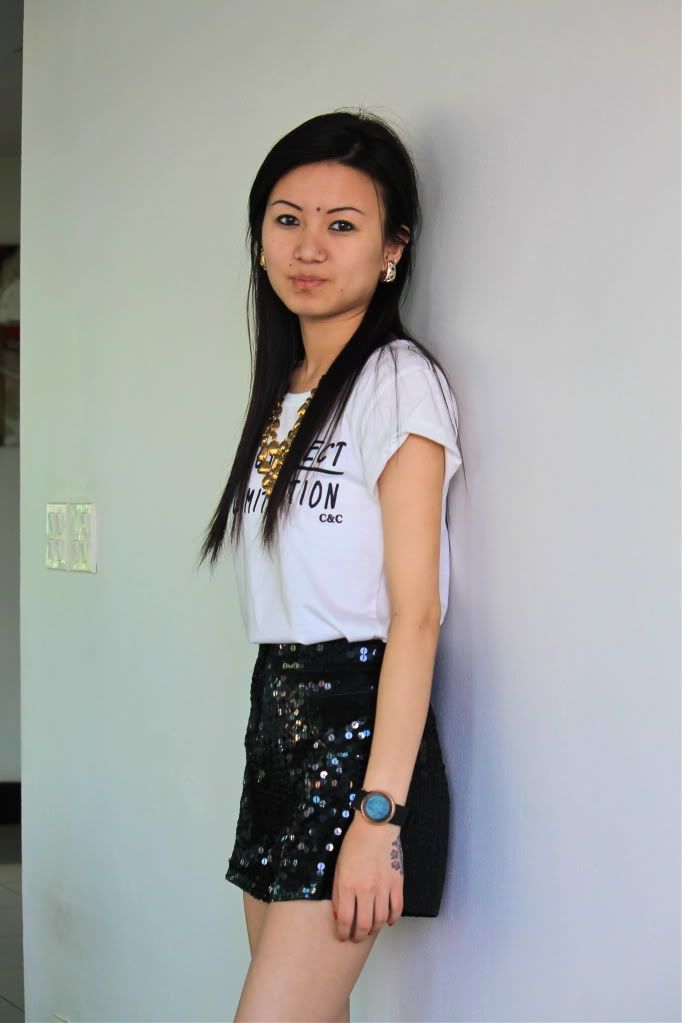 Top & Necklace: Thailand/ Shorts:
Les Vintage
/ Shoes: Jeffrey Campbell Nightwalks/ Bracelet: Aldo/ Watch: Gucci