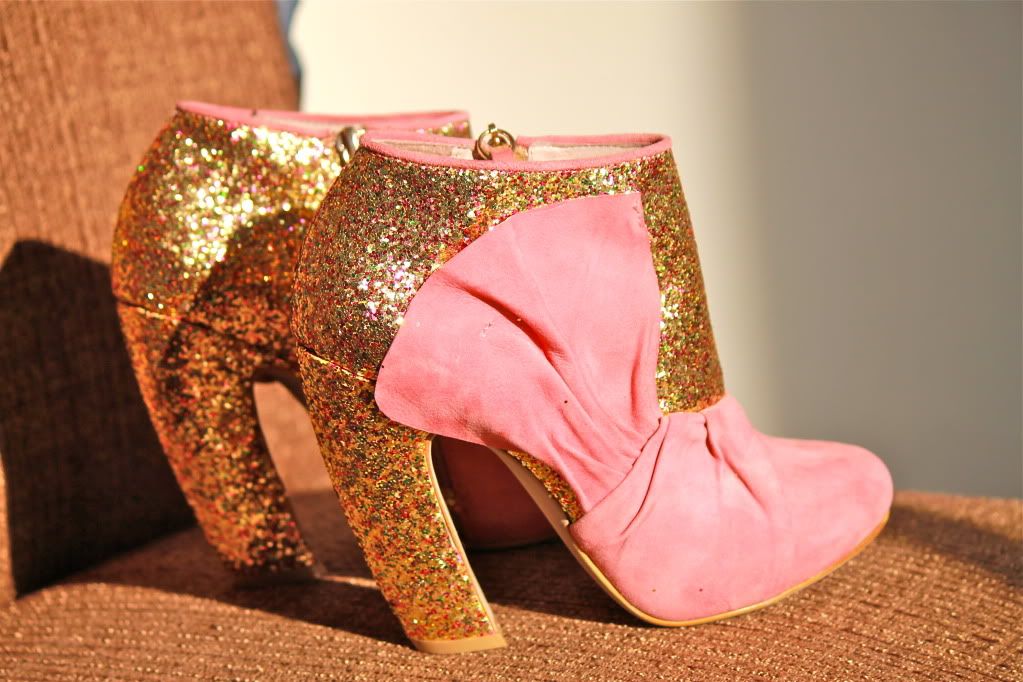 Look what I got in my mail the other day thanks to
Jessica Buurman
. This Miu Miu inspired glitter shoe is freakishly awesome. I wasn't really a big fan of this shoe when I first saw it but now that I got my hands on it, I'm loving it. I know the actual Miu Miu shoes are peep-toes but I'm glad this shoe is closed because I find it a lot more comfortable to wear closed shoes than peep-toes. I don't know which part of the shoes I love the most- the glitter, the curved heels or the pink suede but whatever it is, I'm glad its mine. I cannot wait to wear this back home where its snowing because the bright color is going to put life into my bulky winter outfits.
If you lovelies are looking to buy similar shoes, you can always head over to
Jessica Buurman
and have a look around. There are lots more shoes and even clothes that are available there for you to pick from.