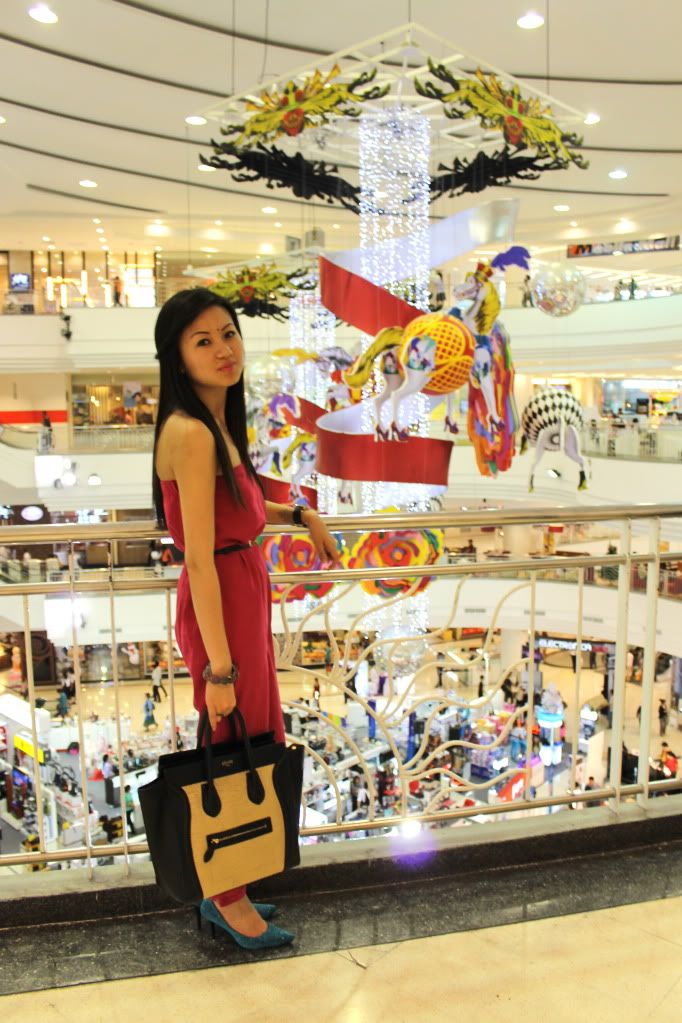 This past month without my boy has been hard especially when its time to take pictures for my outfit posts. He used to take all my pictures and without him, I feel so hopeless. Now I have my baby sister who takes pictures for me. Sometimes she does a good job and I love her for helping me out but most of the time, its a little hard for her since the camera is too heavy for her so she keeps shaking. This explains the blurry pictures :)
Anyhow, this shoes was one of the items I came across while walking around in one of the night markets here. I actually thought it was all covered in glitter and fell in love with the effect but when I looked up close, its actually wrapped with a shiny cloth. I didn't really like it at first but I tried it on anyway to see how it looked and to my surprise it actually looked pretty good by that I mean expensive. I'm not really a big fan of these type of pointy shoes since I feel that it makes my manly feet look extremely huge but I bought it anyway since I was getting a great deal on it. The Celine bag is actaully a christmas gift from my Mom which I love. Even though we don't celebrate christmas, I love getting presents. Who doesn't right?
So what presents did you lovelies get from your loved ones?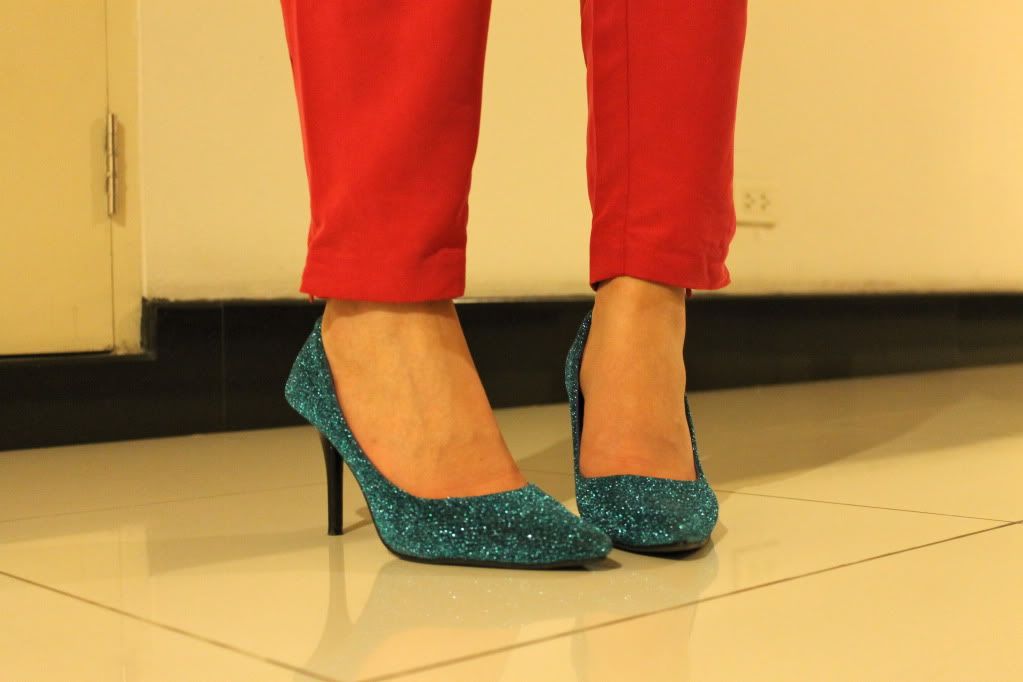 Jumpsuit: Asos/ Shoes, Belt & Bracelet: Thailand/ Bag: Celine/ Ring: YSL Arty Ring